The new PhenixFin Corporation (PFX) baby bond was priced.
The issue prices at 5.25% for 2 million shares with another 300,000 available for over-allotments.
Being debt there will be no OTC trading prior to the permanent marketplace. A call to you brokers bond desk may snag you shares if you want some prior to exchange trading.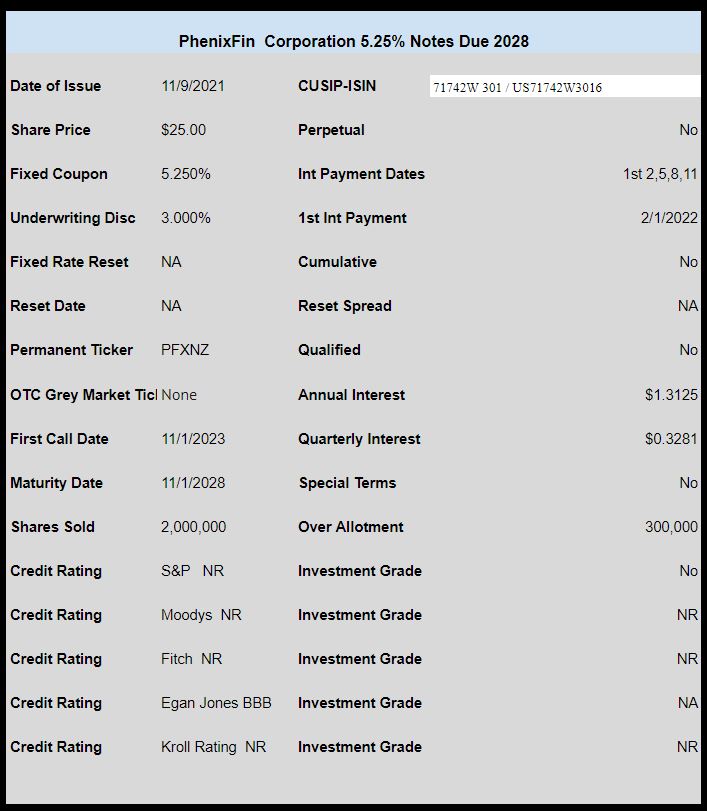 The pricing term sheet can be found here.