As noted by af below the OTC ticker of EFSSV has been assigned. Look for a change in this ticker in a day or 2.
Enterprise Financial Services Corp (EFSC) has priced their new issue of preferred stock.
The issue prices with a coupon of 5.00% for 2.8 million shares with another 200,000 available for over-allotments.
The issue is rated BBB- by Kroll.
The issue is typical–non cumulative and qualified with an early optional redemption available starting 12/15/2026.
The OTC ticker has not been announced as of yet–likely will be known shortly.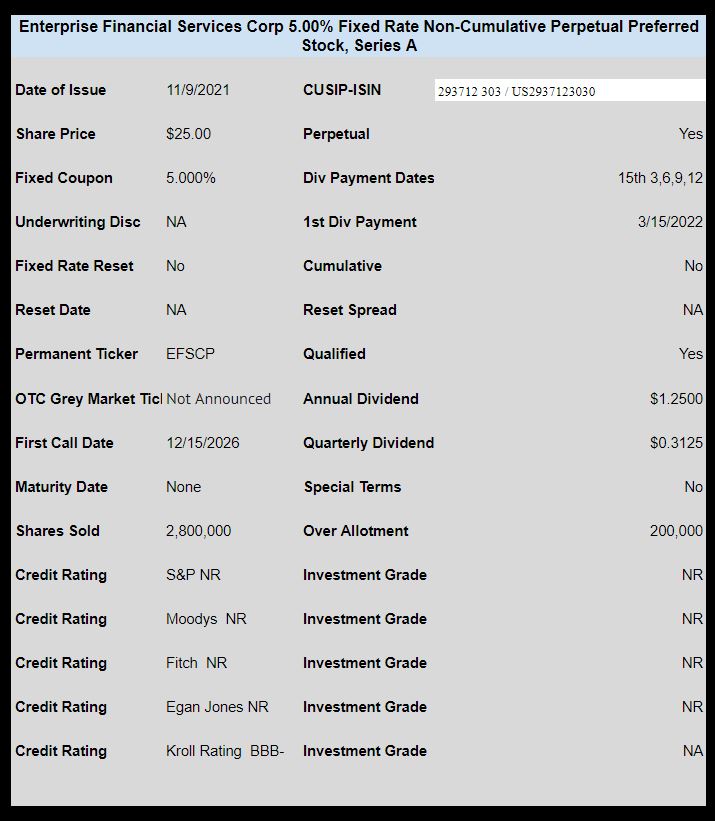 The pricing term sheet can be found here.