The OTC ticker is PBSTV as noted in the comments
Self storage giant Public Storage (PSA) has priced their new preferred stock issue.
The issue prices at 4.00%.
They are selling 17.4 million shares with another 2.6 million available for over-allotments if needed.
The issue is cumulative, but non-qualfied.
Of course the issue is strongly investment grade with a BBB+ from S&P and A3 from Moodys.
The OTC ticker has not been set tonight, but no doubt will be released early in the morning tomorrow.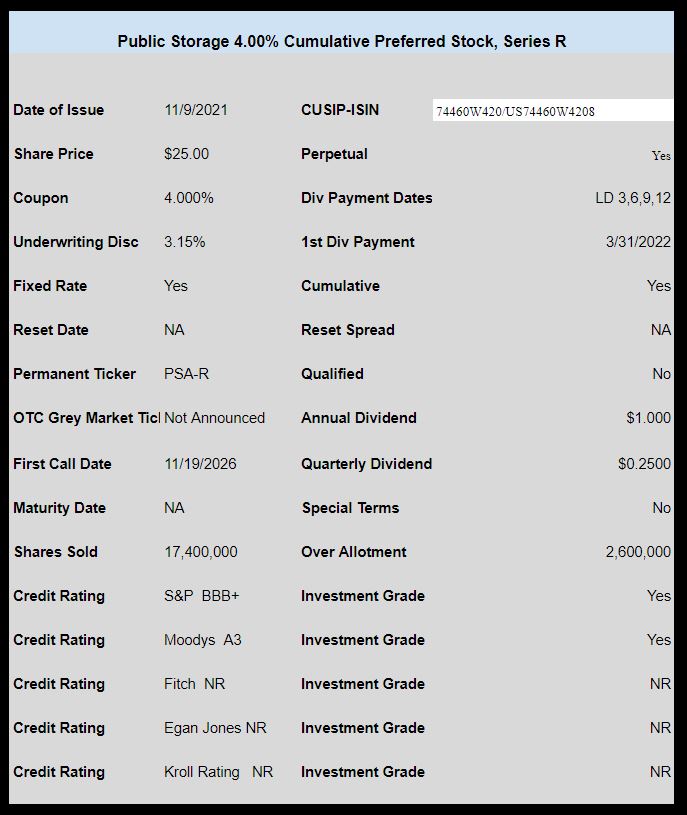 The pricing term sheet can be read here.