WR Berkley (WRB) has priced their new issue of subordinated debentures with a fixed rate coupon of 5.10%.
The issue is investment grade.
Maturity is way out in 2059, with an early redemption period starting in 2024.
There will be no OTC market trading, but one may be able to purchase shares (bonds) prior to exchange trading with a call to the brokerage with the CUSIP.
The company can defer interest payments for up to 5 years multiple times without it being declared in default.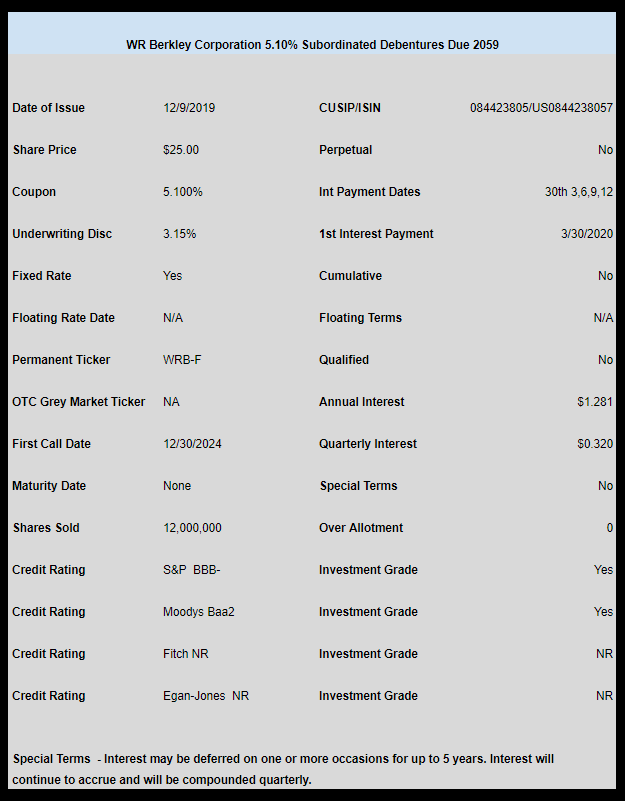 The pricing term sheet can be seen here.