UPDATE–the OTC ticker is WFCCL
Banker Wells Fargo & Company (WFC) has priced their new issue of preferred right about where it was predicted to price–4.70%.
The issue is a giant issue with 46.8 million shares being sold (no over allotment). No doubt they will be redeeming the WFC-T 6% issue with part of the proceeds (there are 28 million shares outstanding of this issue)–then we will see what other issue they move on after the 'T' issue.
The issue will trade OTC grey market tomorrow (Thursday), but the OTC temporary ticker has not yet been posted as of 5:45 pm (central).
Please note that this issue is rated investment grade by Moody's only. All WFC preferreds were rated BB+ by Standard and Poor's on 9/25/2020.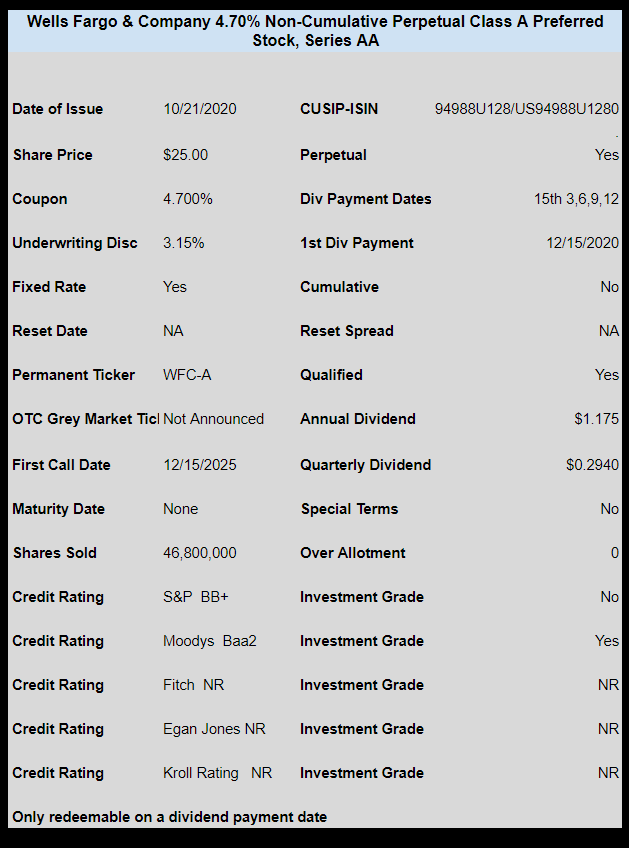 The pricing term sheet can be read here.