Over the last month or two I have seen it mentioned that some folks believe that the fixed to floating rate issues might work well in a rising rate environment.
No one should forget that the 'hedge' against rising rates is based on 3 month Libor–not on long term rates (i.e. the 10 year treasury).
Here is a chart of 3 month Libor going back a year — note that 3 month Libor hasn't risen–in fact is falling a bit now. Obviously the yield curve has steepened greatly as short rates remain low while long rates surge.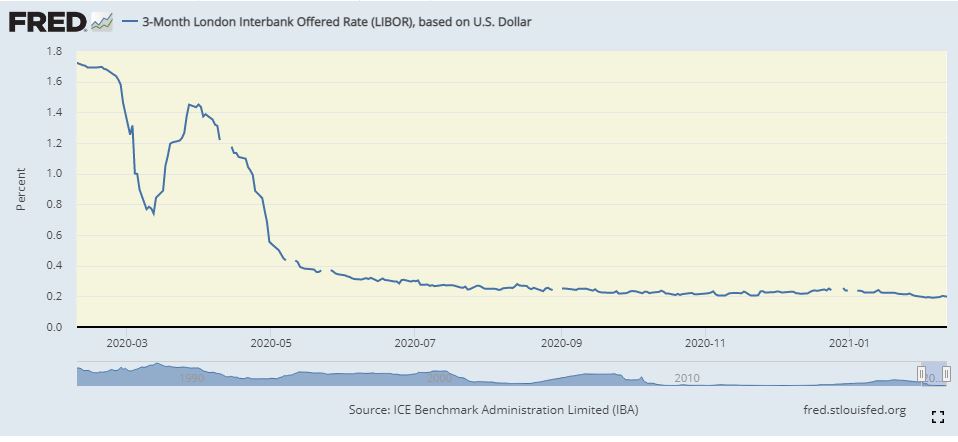 So the point simply is that at this point in time we don't want to assume that 3 month Libor (or some replacement rate as Libor is going away sometime in the future) is a great help looking out into the future.
The good part is we don't have many issues flopping over to floating rates anytime soon–just 4 issues in 2021 and 3 of those are Customers Bancorp (CUBI) issues.
You can see all of the floaters and fixed to floating issues here with the 'potential coupon'