Banker Washington Federal (WAFD) has priced the previously announced preferred shares.
The issue prices at 4.875%–and they managed to garner a Moody's rating of Baa3 (investment grade). The issue is non-cumulative and qualified.
They have sold 12 million shares which is a very large issue for a pretty small bank company–$19 billion in assets.
Shares will trade immediately on the OTC grey market under ticker WSHAP.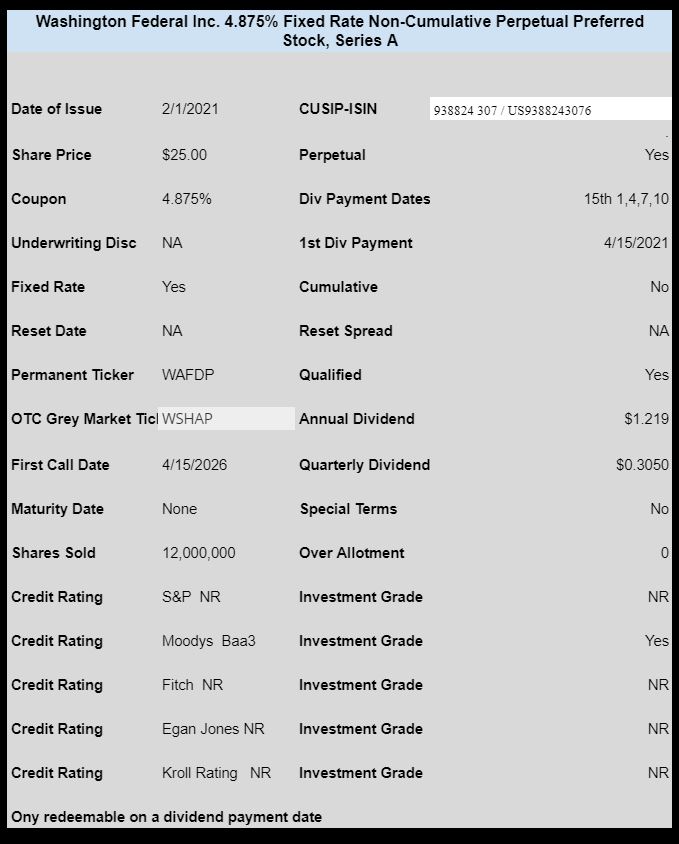 The pricing term sheet can be read here.