Finally we saw a downdraft in common shares last week as the S&P500 traded in a range of 3350 to 3588 and closed Friday at 3427–a drop from 3508 the previous Friday.
The 10 year treasury traded in a range of .61% to .74% before closing at .72%–close to where it closed the previous Friday. We had a employment report that appeared to be positive, but with seasonal adjustments and hiring for the census and other factors I don't think anyone has a real clue as to what is happening in the employment arena.
The Fed Balance Sheet rose by $27 billion last week. This continues the sawtooth pattern that has been going on for the last 2 months as plenty of liquidity continues to slosh around the globe. There has been virtually NO REPO action from the FED for months and that continues.
The average $25/share baby bond and preferred stock fell by 26 cents last week. We have rarely seen share prices fall this year, but a combination of common stocks tumbling, plus a large number of ex-dividend dates happening in September set up the move modestly lower. Investment grade moved 24 cents lower, utilities moved 22 cents lower, banks 21 cents lower and mREITs moved 38 cents lower. The only sector moving higher were CEF issues which moved 5 cents higher.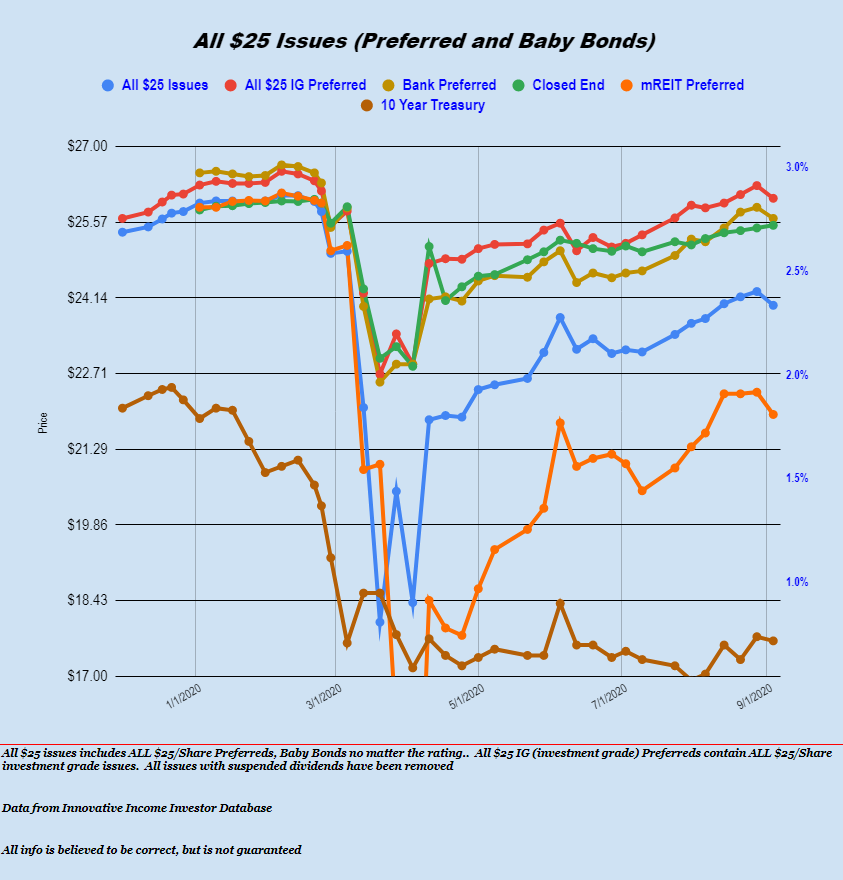 We had 2 new income issues priced last week.
Sachem Capital (SACH) priced a new issue of baby bonds with a coupon of 7.75%. I see this new issue set to trade today or tomorrow most likely.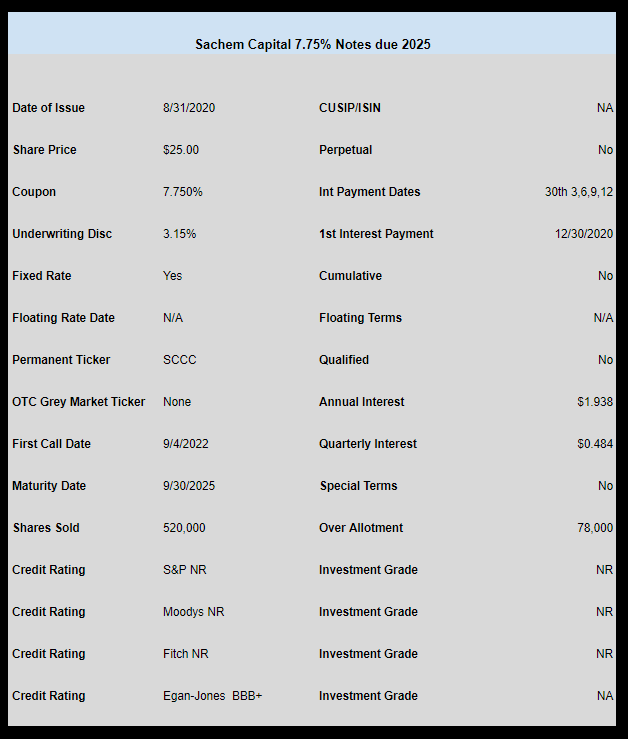 Also B Riley priced a new issue of perpetual preferred shares with a coupon of 7.375%. There has been no OTC grey market ticker announced–I assume it will go straight to NASDAQ trading.