UPDATE–OTC grey market ticker is same as permanent ticker AFINO
Smaller triple net lease REIT American Finance Trust (AFIN) has priced their new preferred issue. The issue prices at 7.375%.
The issue is cumulative, but not qualified. There is no rating on the issue.
No grey market ticker has been assigned although one should be assigned shortly.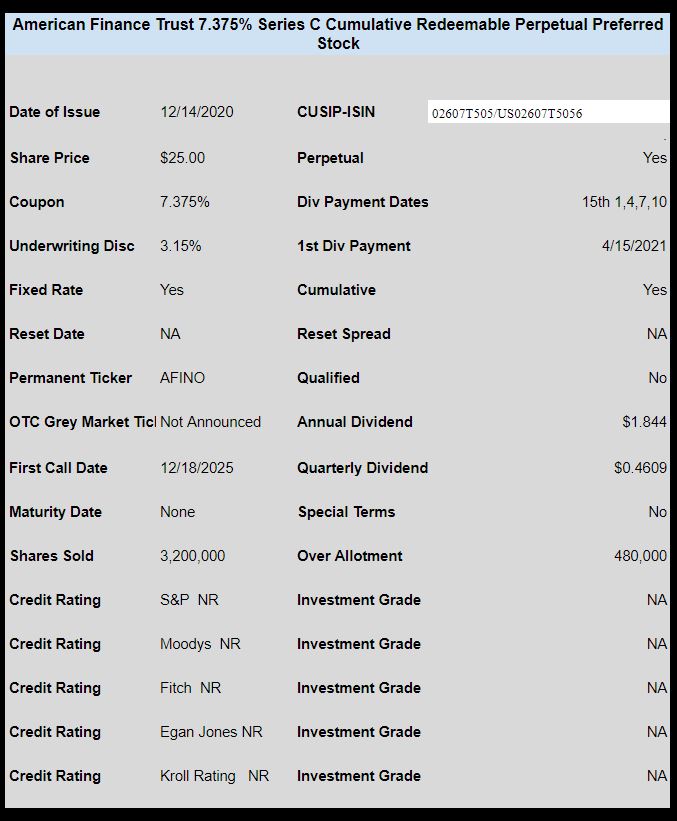 The pricing term sheet can be found here.