BDC Trinity Capital (TRIN) has priced the recently announced issue of 7% notes. The issue comes to market right around $25/share
The permanent ticker is TRINL and it will trade in the next week or so–there will be no OTC trading.
NOTE—this is not a new issue–but it is new to exchange trading. The company had previously sold 6 million shares (notes) in January, 2020. So in total the company will have around $200 million in these notes outstanding after this offering.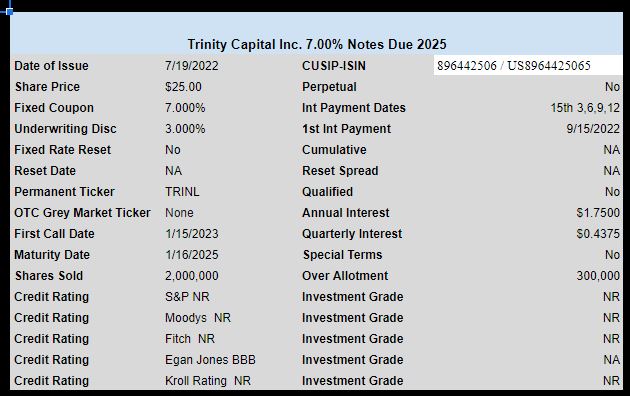 The pricing term sheet can be seen here.