Well we saw very hot inflation numbers coming from the Producer Price Index (PPI), but markets tend to overlook the PPI and focus on the Consume Price Index (CPI) which will be released tomorrow.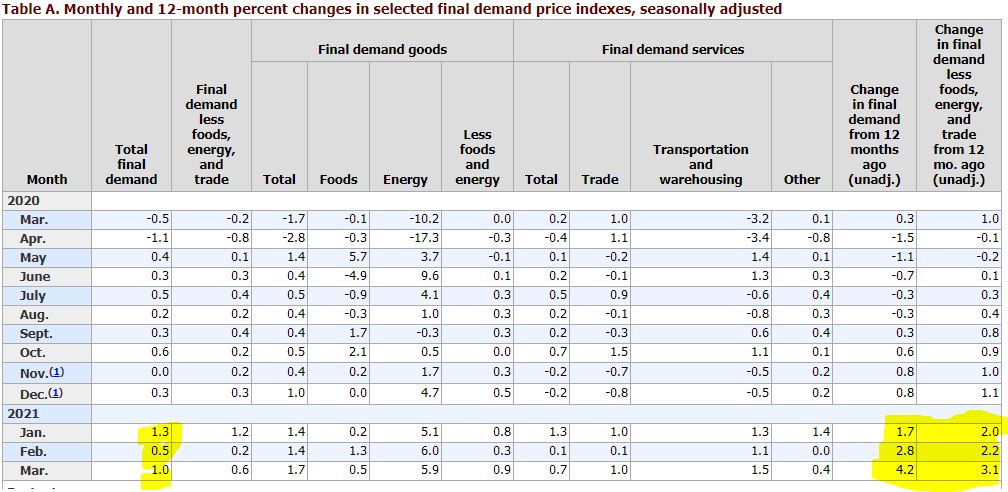 You can see that January had a month over month increase of 1.3%, February .5% and March 1% which translated into year over year inflation of 1.7%, 2.8% and 4.2%–wow these are HOT.
Now we didn't really see any reaction from interest rates to these hot numbers–the question being will they translate into higher consumer prices?
Then–if these hot PPI numbers start translating into higher consumer prices will markets react?
The Federal Reserve has already stated point blank they believe any inflation will be 'transitory' (i.e. fairly temporary) so they have no ability to react to any hot inflation numbers for many months–will markets react? I suspect we will see minimal reaction whether the CPI is hot or not.
We will have any answer in about 20 hours.