The new perpetual preferred stock issue from shipping container lessor Textainer Group Holdings Limited (TGH) has been priced.
The issue prices with a fixed rate coupon of 6.25%.
The issue is unrated, cumulative and qualified. The optional redemption period begins on 12/15/2026.
The issue trades immediately under the OTC grey market ticker TGHPV. This ticker will change in a day or two to a new OTC grey market ticker.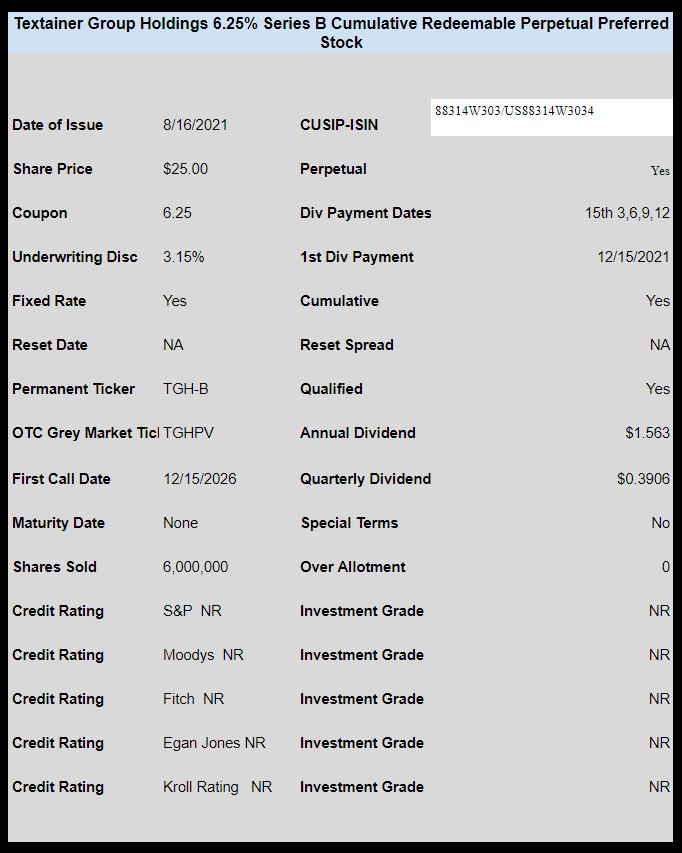 The pricing term sheet can be read here.