Texas Capital Bancshares (TCBI) has priced their previously announced new preferred stock offering.
The issue prices at 5.75%. The issue is non-cumulative and qualified.
The new shares are rated B+ by S&P and Ba2 by Moody's (both below investment grade).
Shares will trade immediately on the OTC Grey under ticker TCBLL.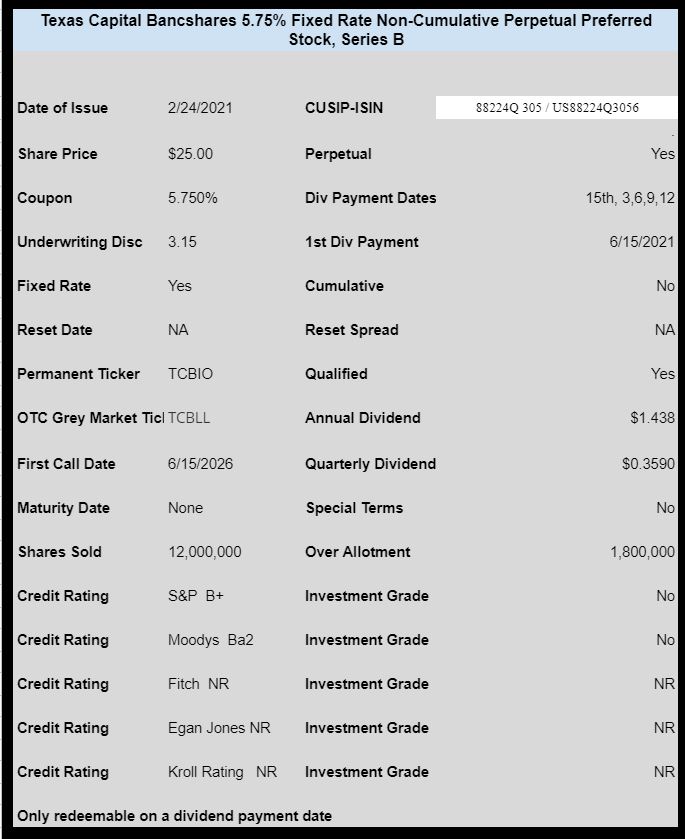 The pricing term sheet can be found here.