Terra Income Fund 6 (not exchange traded) has sold a new issue of $25 baby bonds.
The notes, which mature in 2026, are priced with a coupon of 7%.
The issue is fairly small as the company is small with just $76 million in assets (prior to this offering on 9/30/2020). The company was near debt free as of 9/30/2020.
Terra Income Fund 6 is a specialty finance company, organized as a REIT, which participates in loans made for commercial real estate.
I am not familiar with the company at all and I would suggest deep due diligence by investors prior to investing.
The issue is rated BBB by Egan Jones. The permanent ticker will be TFSA–there will be no OTC grey market trading.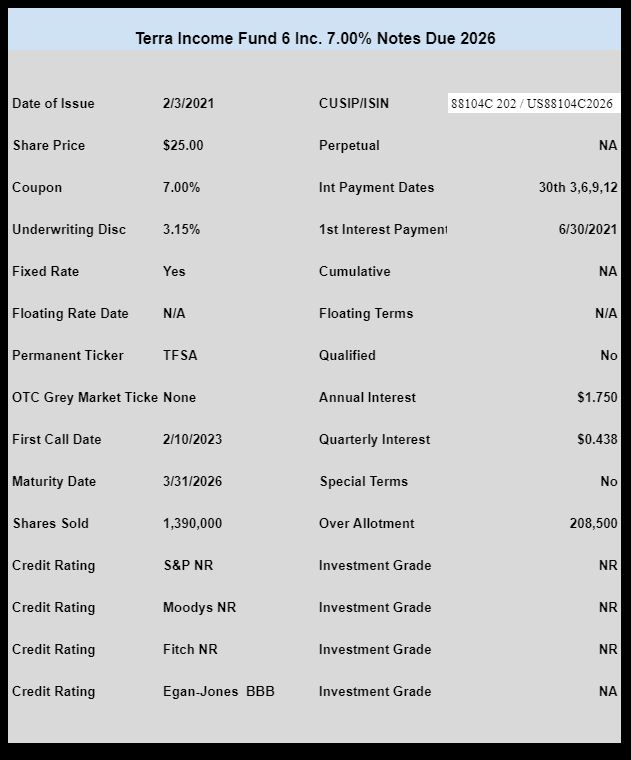 The pricing term sheet can be read here.
The more detailed registration form can be read here.