The OTC ticker is SNSHP as StackingNickels posted below.
Lodging REIT Sunstone Hotel Investors (SHO) has priced their previously announced preferred stock issue.
The issue prices at 5.70%–.425% below their last new issue 2 months ago.
The issue is cumulative and non-qualified. It is unrated.
Proceeds from sale of 4 million shares will be used to redeem the SHO-F 6.45% issue which became redeemable last month.
The OTC grey market ticker has not been announced, but should be published this morning and the issue will trade immediately on the OTC grey market.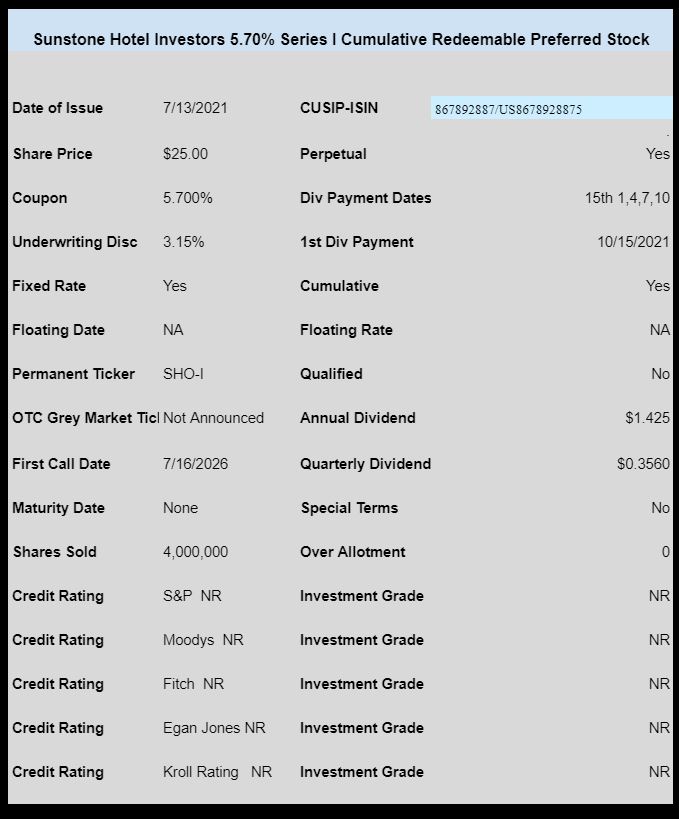 The pricing term sheet is here.