Specialty consumer lender Atlanticus Holdings (ATLC) is selling a new issue of high yield preferred stock.
ATLC is a lender to higher credit risk consumers–make sure to do plenty of due diligence before moving forward with any investment.
The new issue has been priced at 7.625% and is cumulative and qualified–the issue is unrated. NOTE that the actual 'trade' on this new issue doesn't take place until tomorrow so NO OTC grey market symbol has been assigned yet. I will post the ticker when known.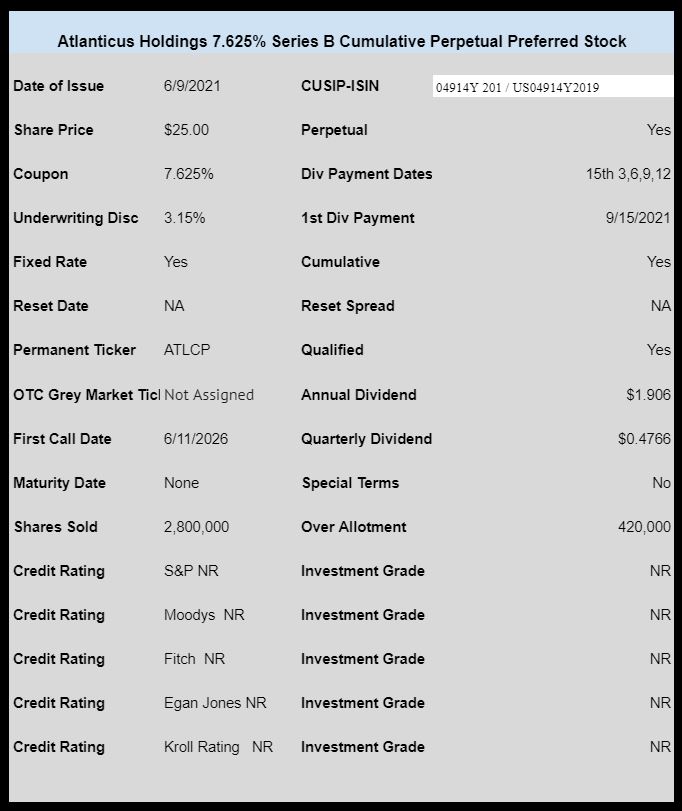 The preliminary prospectus can be read here.
The pricing term sheet is here.
EarlyBird was on top of this one.