Almost 3 years ago the small company 1347 Property Insurance (PIH) sold a small issue of preferred stock. The issue carries a 8% coupon and of course is not rated. It is one of the few insurance company issues that is cumulative.
Here is what I wrote in February 2018.
Below you can see the chart of the pricing since about 1.5 – 2 years ago. Honestly for the junk that it is trading has been strong.
Now I will just tell you now that the company is headed for the "trash heap" and holders of the preferred don't seem to know that while they will receive a few more dividends it is likely they will see very little of their investment in a few more quarters–up in smoke–oh well I hope none of you are holding this issue. If the shares were trading at $5/share maybe it would be a good speculative–but that might be too high.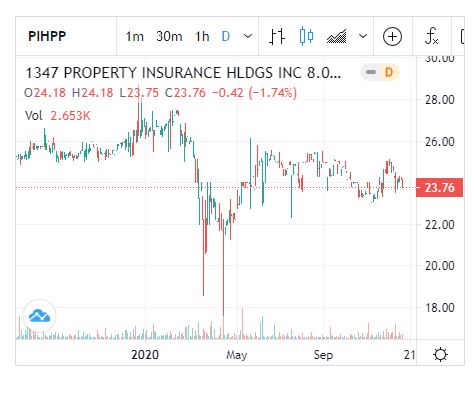 Now let's turn to the reality of this issue–more specifically the company itself.
Here is the balance sheet for the quarter ending 9/30/2020. Note that the total assets have fallen by darned near 50% year over year. The cash hoard has fallen by near 50%. Sorry the data is small and hard to read. The SEC document is here.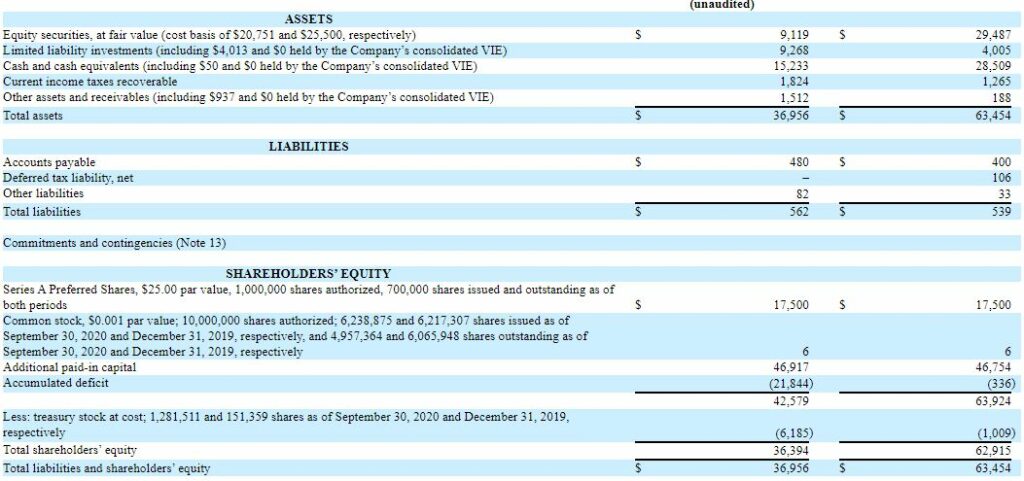 Now let's look at the income statement.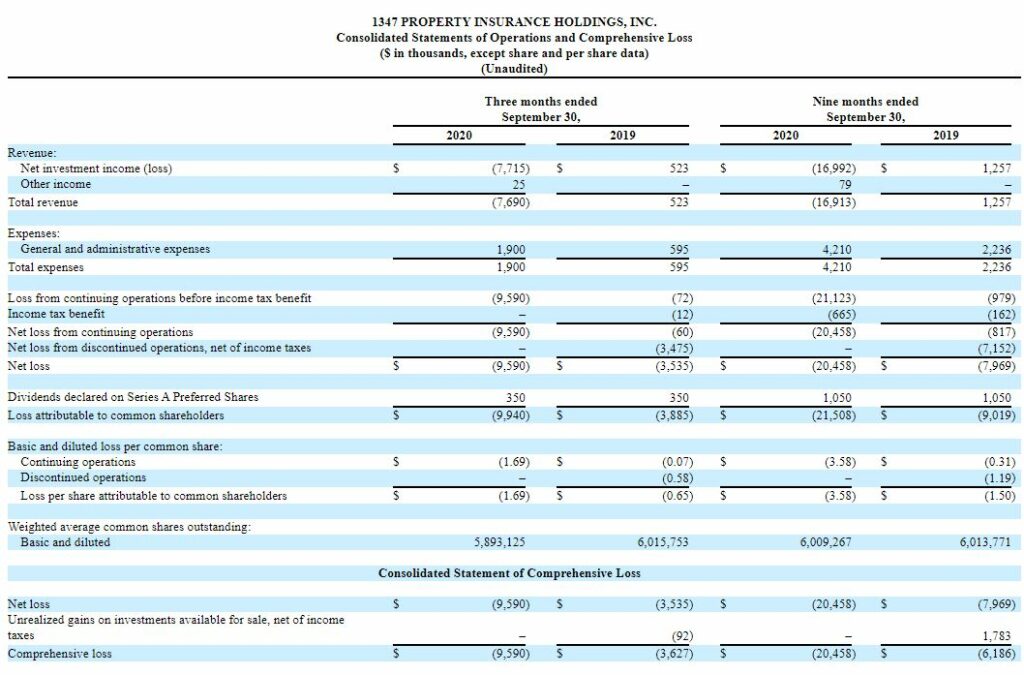 As you can see they have a loss of $20 million on the 9 months and a loss of almost $10 million during the most recent quarter.
Back in 2019 they sold a good deal of the business for cash and securities in buying company (FedNat). The buyer writes high risk homeowners policies in Florida and other gulf states–this is wonderful when there are no storms–but with all the storms the company has been hammered hard.
Now I am not going to go further with this–it isn't worth it. I learned my lesson with the small insurer Atlas Financial where I took a 75% loss of some of their 6.625% baby bonds.