Last week we saw a rare drop in equity prices as the SP500 fell by just a bit less than 1% on the week. The index traded in a range of 3633 to 3712 before closing at 3653.
It looks like for the coming weeks the release of the Covid-19 vaccine will drive the start of the week as equity futures are up by around 1/2% at 8 pm central time. Conversely any problem that arises with the vaccine plan could send the market tumbling. Any tumble should be shallow and short living.
The 10 year treasury yield fell back by 7 basis points last week closing the week at about .89% after hitting a high during the week of .96%. Treasury auctions last week came off very strong with high demand–a continuation of global liquidity sopping up all levels of note and bond supply.
The Federal Reserve balance sheet grew by $20 billion last week-as expected (at least the growth was expected–the amount is always anyone's guess).
Last week the price of the average $25/share preferred or baby bond rose by just a penny. Investment grade rose by 2 cents, mREITs by 2 cents and CEF preferreds were off 1 penny. Not much movement at all.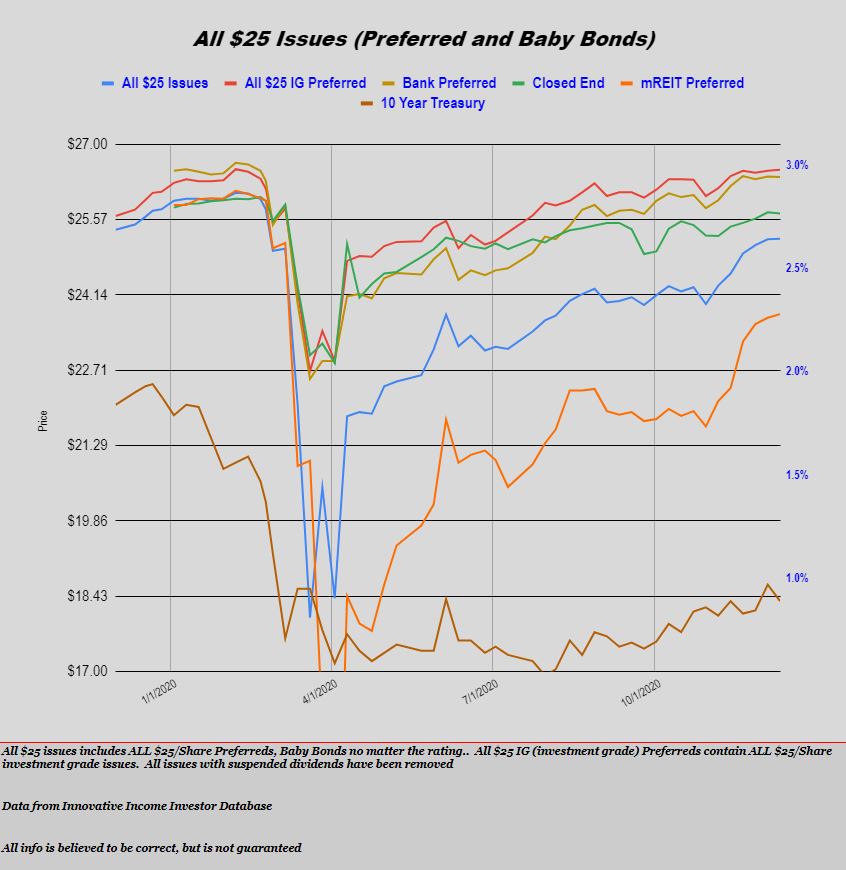 There were 2 new income issues priced last week.
Biotech asset holder XOMA Corporation (XOMO) sold a cumulative preferred with a coupon of 8.625%–obviously plenty of risk with this one. I see no OTC grey market ticker.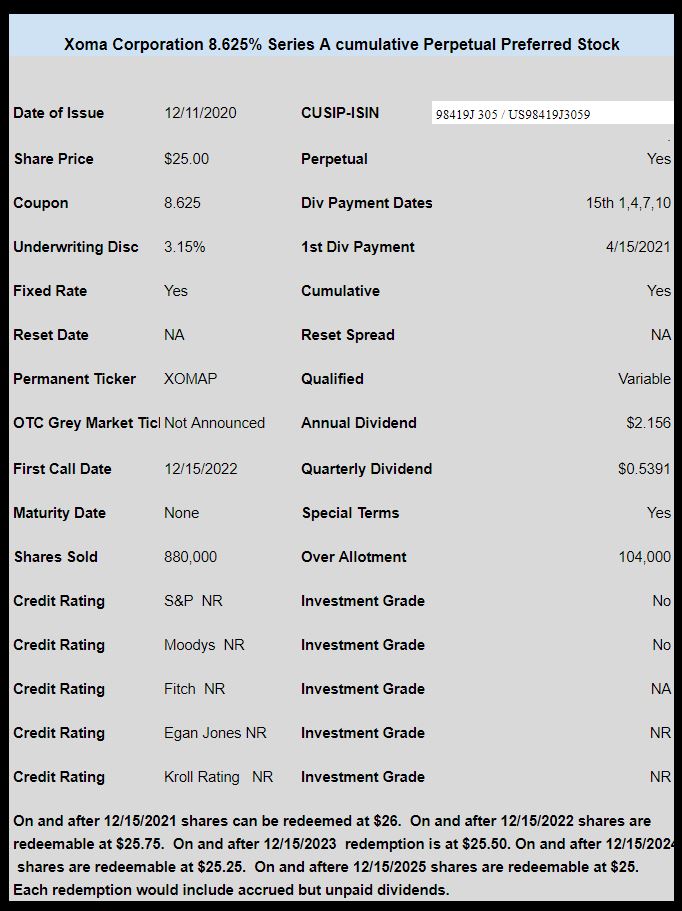 New York banker Signature Bank (SBNY) sold a new non cumulative preferred with a coupon of 5%. They have sold 28 million shares with another 2 million available in over allotment.
The issue is rated Ba1 by Moodys (below investment grade).
The 'official' pricing document has not been filed so information is incomplete.
The issue began trading on Friday under the OTC ticker SBNYL and closed at $24.86.