After pondering all last week I decided to unload all of my shares (703 shares) of the RiverNorth Capital and Income Fund term preferreds shares (RMPL-P). This is a 5.875% issue which has a mandatory redemption on 10/31/2024. My sale price was $24.98. While the issue meets my need for safety, the coupon is no longer adequate.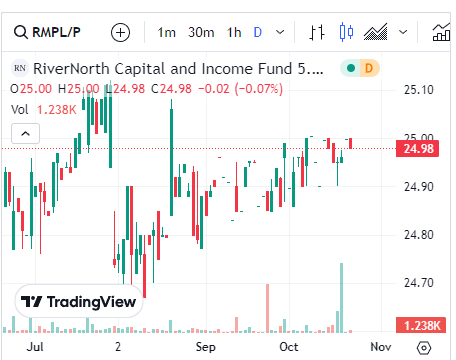 Given the level of interest rates this is somewhat substandard in yield–and yield to maturity. There is zero upside to the share price and what price movements we see now are all dividend related. Shares go ex-dividend in a couple weeks, but there is no benefit in waiting for that date.
At $24.50 or so I could re-enter to make the return a bit more palatable, but am really looking to lock in a fatter return for the long term.