Tex the 2nd mentioned a yield to call for the 9.00% Innovative Industrial Properties perpetual preferred (IIPR-A) which I just had to check out. IIPR is a REIT devoted to owning primarily building used for the cannibis business.
The issue is a cumulative perpetual with a 9% coupon–with a optional redemption date starting 10/19/2022—geez just 14 months from now.
Shares are trading at $36.50 now. This is insanity–a yield to worst of over 30%. Yikes!!!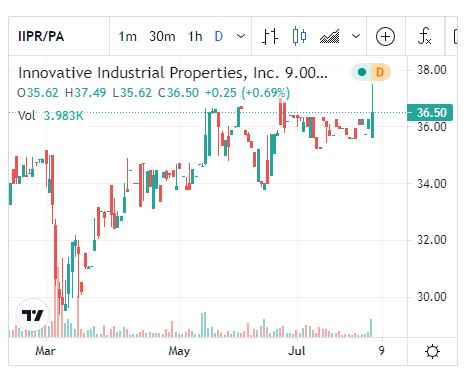 All I can say is that it is certain that buyers of this preferred stock must be smoking some of the product grown in these buildings