Arbor Realty Trust (ABR) has priced their new preferred stock issue.
The issue prices at 6.25% for 5 million shares with another 750,000 available for over allotments.
The shares are cumulative, but non qualified and have the typical optional redemption date about 5 years from issuance (8/11/2026).
This issue trades immediately under OTC grey market ticker ABREV. Look for a potential change in this ticker.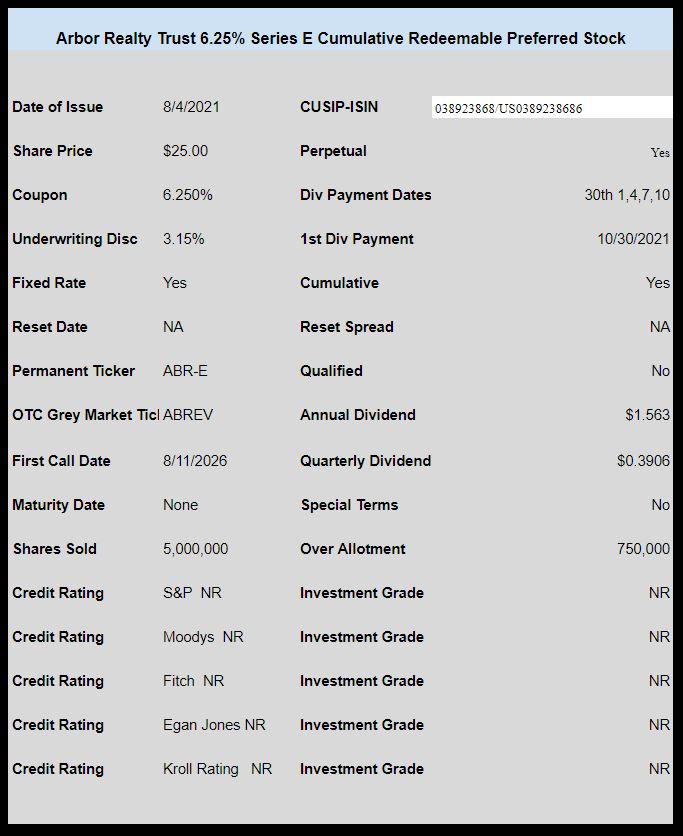 The pricing term sheet can be read here.