Charles Schwab (SCHW) has priced there previously announced non-cumulative preferred stock issue.
The issue prices at 4.45%.
The issue is investment grade, non-cumulative, but qualified for preferential tax treatment.
As noted before the company will redeem the SCWH-C 6% issue with the proceeds from this new offering.
The issue trades immediately on the OTC grey market under temporary ticker SCHWL.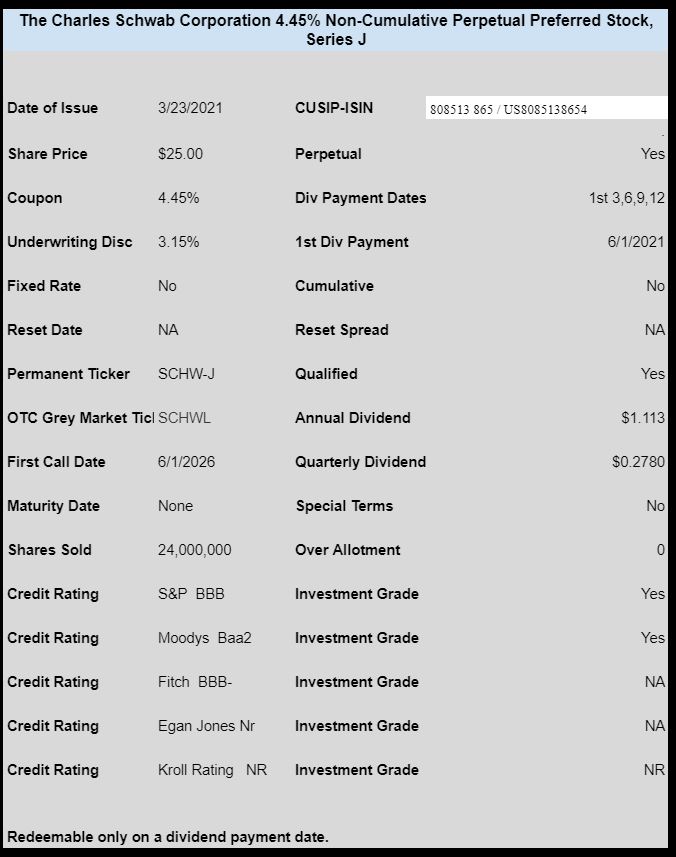 The pricing term sheet can be found here.