Business development company Saratoga Investment Corp (SAR) has priced their new baby bond.
The issue prices at 8.125% which is .125% higher than their October issue.
The issue will not trade on the OTC grey market and likely won't trade on the NYSE (under ticker SAY) until net week.
This is the 3rd issue of baby bonds SAR will have outstanding and investors contemplating a purchase should not only look at the coupon, but also the yield to maturity.–all 3 issues mature in 2027 but have widely varying yields to 1st call and to maturity.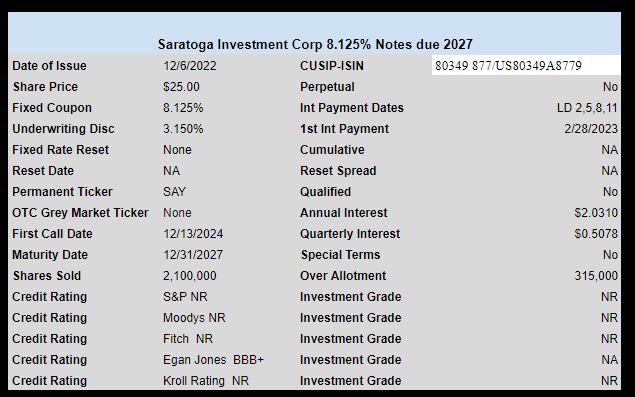 The pricing term sheet is here.