Athene Holding has priced their new fixed-rate reset preferred stock issue.
The issue prices at an initial coupon of 7.75% which remains until 12/30/2027 at which point the coupon will reset at 3.962% plus the 5 year treasury rate. There after the issue resets every 5 years.
The issue is investment grade.
The issue will trade immediately on the OTC grey market under ticker ATHLV.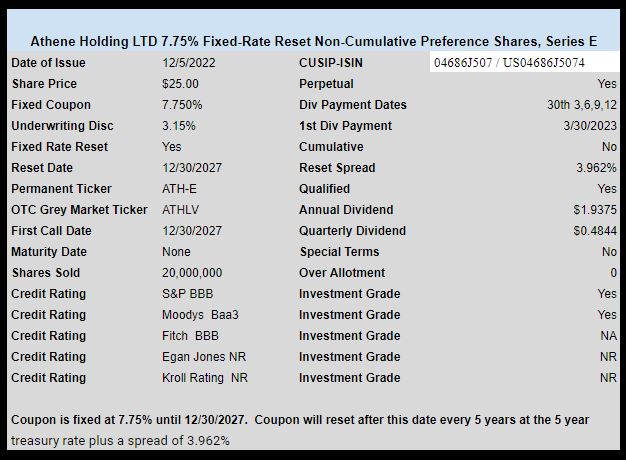 The pricing term sheet is here.