Hard money lender Sachem Capital (SACH) has priced their previously announced baby bond.
The issue prices with a coupon of 8%. Egan Jones has assigned a BBB+ rating to the issue.
The issue has a maturity date on 9/30/2027 with an early redemption available to the company starting on 8/23/2024.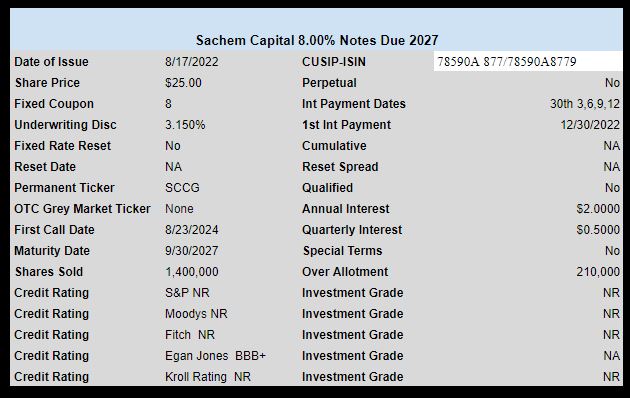 The pricing term sheet can be found here.