Banker KeyCorp (KEY) has priced their newly announced fixed-rate reset preferred.
The issue is split investment grade (Moodys is IG, S&P and Fitch are not) and carries a nice initial fixed rate of 6.2%. The reset spread is 3.132% which is added to the 5 year treasury yield starting on 12/15/2027 and then every 5 years there after.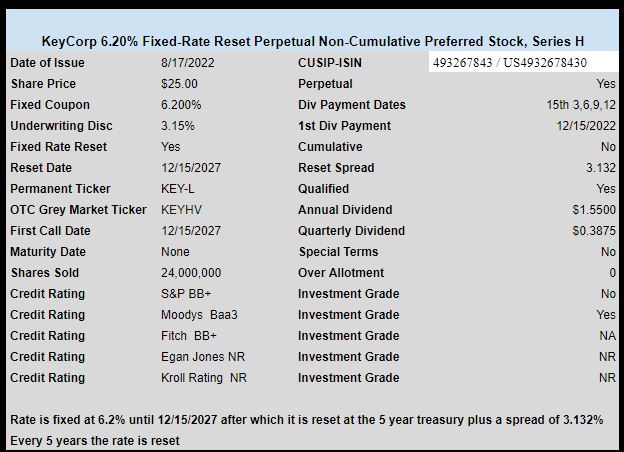 The pricing term sheet can be found here.