Bob-in-DE informs us that the OTC has been changed to RNRRP instead of RNRRV.
Reinsurer RenaissanceRE (RNR) has price a new issue of non-cumulative preferred stock.
The issue has priced at 4.20%–is non-cumulative and perpetual. Optional redemption is available to the company starting 7/15/2026.
The company will use the proceeds to call the 5.375% preferred–RNR-E issue which has been redeemable for 3 years.
This issue is investment grade with a Baa2 rating from Moody's and BBB from Standard and Poor's.
The issue trades today under OTC grey market ticker RNRRV.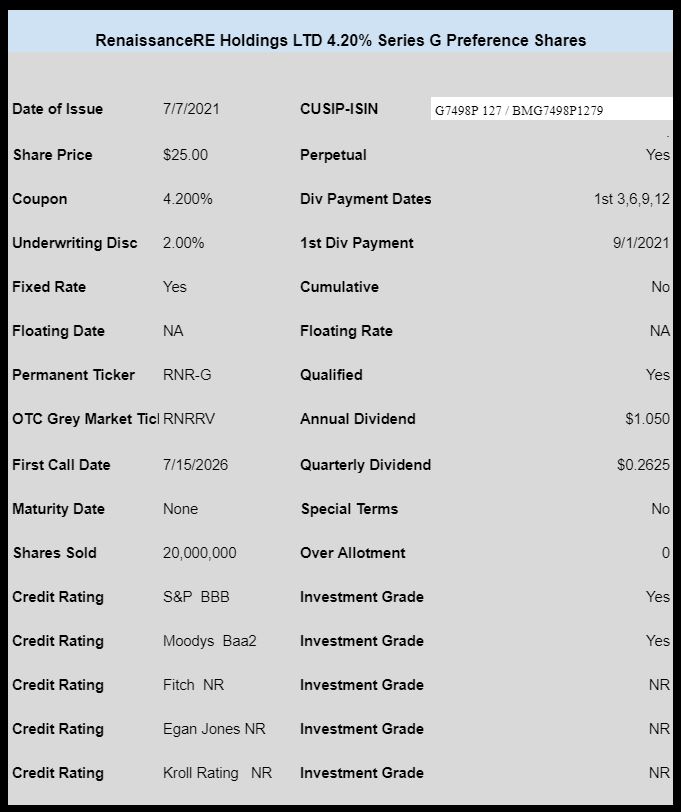 The pricing term sheet is here