The OTC grey market ticker is PASQV. Look for this to change in a day or so to PASQP (just guessing).
Storage giant REIT Public Storage (PSA) has priced a new issue of preferred stock.
The issue prices at 3.95% for 5 million shares with another 750,000 shares available for over allotment. This is not a typical PSA issue as it is much smaller.
Of course the issue is strongly investment grade with BBB+ from S&P and A3 from Moody's.
The company may use the proceeds to redeem the 4.90% PSA-E issue which becomes redeemable on 10/14/2021, although the PSA-E issue is much larger than the new issue (14 million shares).
The OTC grey market ticker has not been announced.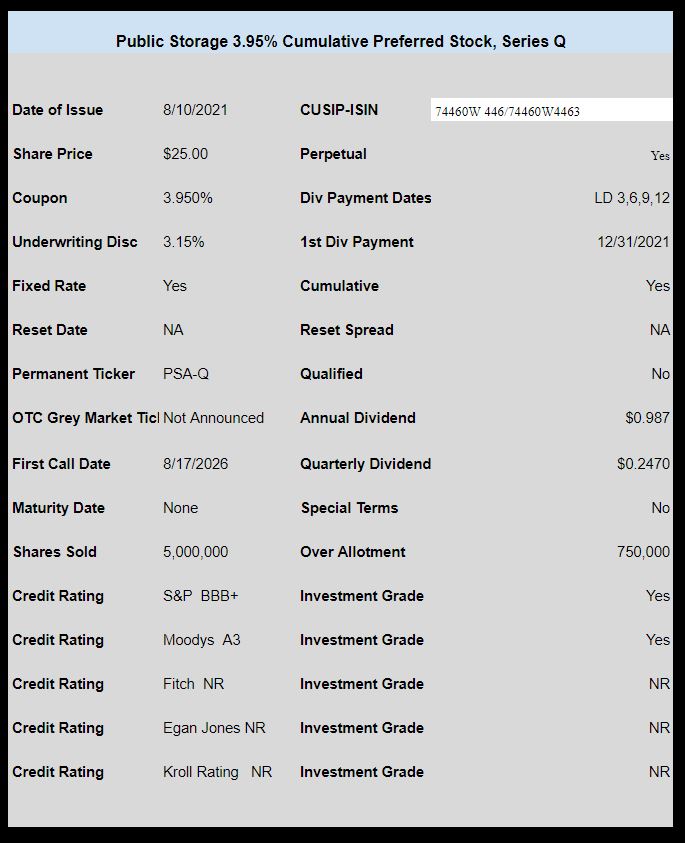 The pricing term sheet is here.
The preliminary prospectus is here.
J was on this one early this morning.