OTC grey market ticker OXLNV Look for this to change to OXLNP soon.
Below is further pricing detail for the new Oxford Lane Capital (OXLC) term preferred stock issue.
NOTE the OTC grey market ticker has not been announced, but should be announced this morning.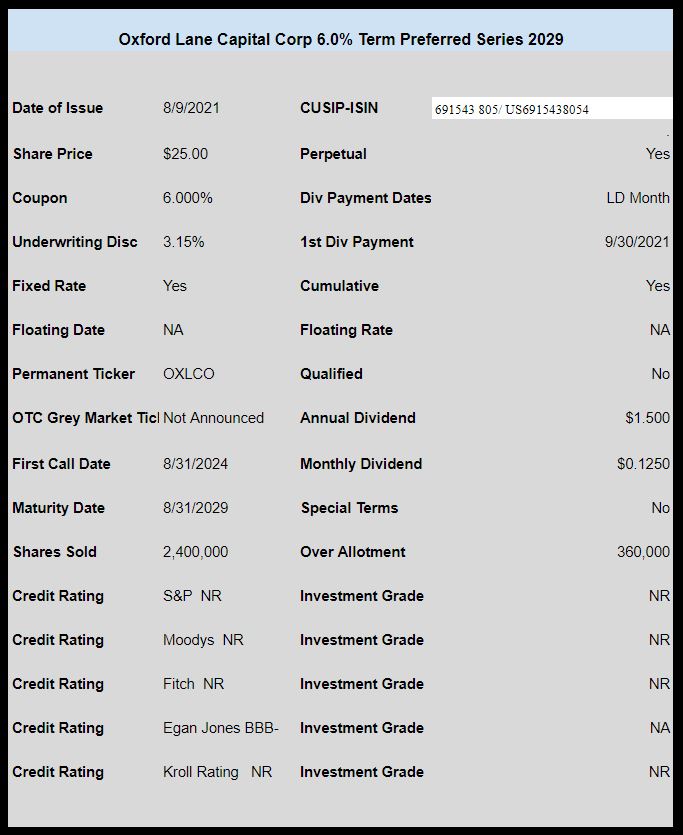 The pricing term sheet can be read here.