Prudential Financial (PRU) has priced the previously announced issue of baby bond.
The issue prices at 5.95%, somewhat below early 'price talk'. The 12 million shares (bonds) will have an optional redemption available to the company in 2027 with maturity in 2062.
The issue is strongly investment grade.
There will be no OTC trading, but the issue should trade on the NYSE in a week or 10 days.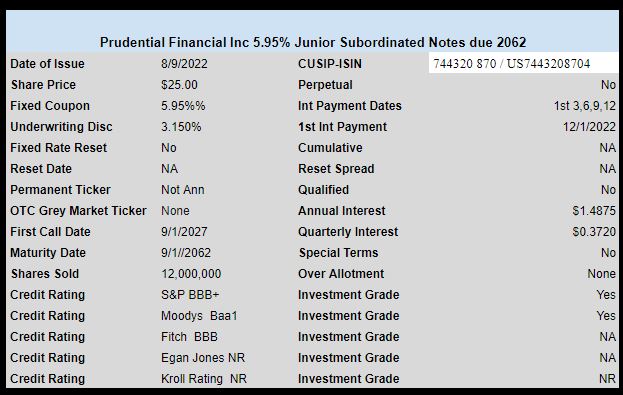 The pricing term sheet can be found here.