Prudential Financial (PRU) has priced the new baby bond previously announced with a rock bottom coupon of 4.125%.
Of course the issue is investment grade.
There is no OTC grey market trading in this debt issue–and in fact the company didn't even announced a tentative ticker symbol. Anxious investors will need to contact their broker with the CUSIP if wanting to buy the issue before exchange listing.
The company will be calling the 5.75% (PJH) baby bond as well as the 5.70% (PRH) baby bond with the proceeds of this new issue. Both issues to be called tumbled around 3% yesterday.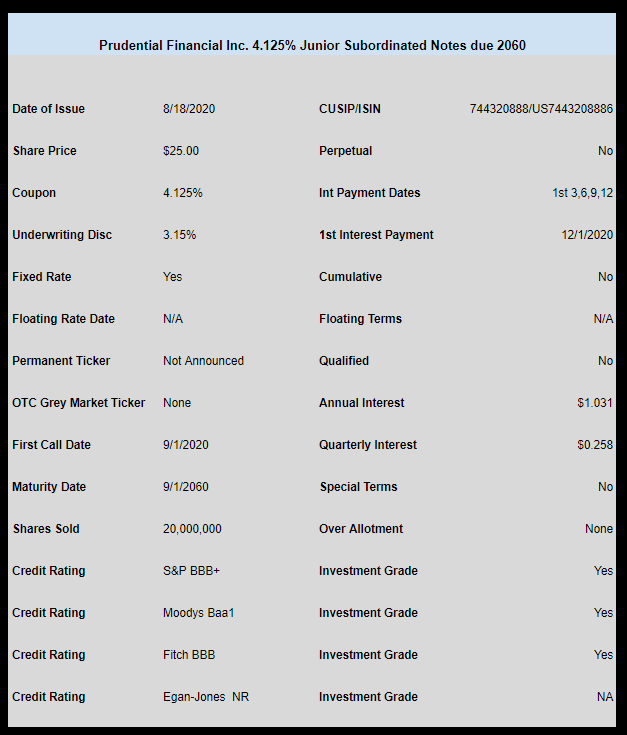 The pricing document can be read here.