Non traded Closed End Fund (CEF) Priority Income Fund has priced their new term preferred share issue.
The issue prices at 6.00% for 1.4 million share with 200,000 available for over allotments.
The issue will have a mandatory redemption on 12/31/2028 with an optional redemption available to the company starting on 8/10/2024.
The OTC grey market ticker has not been announced.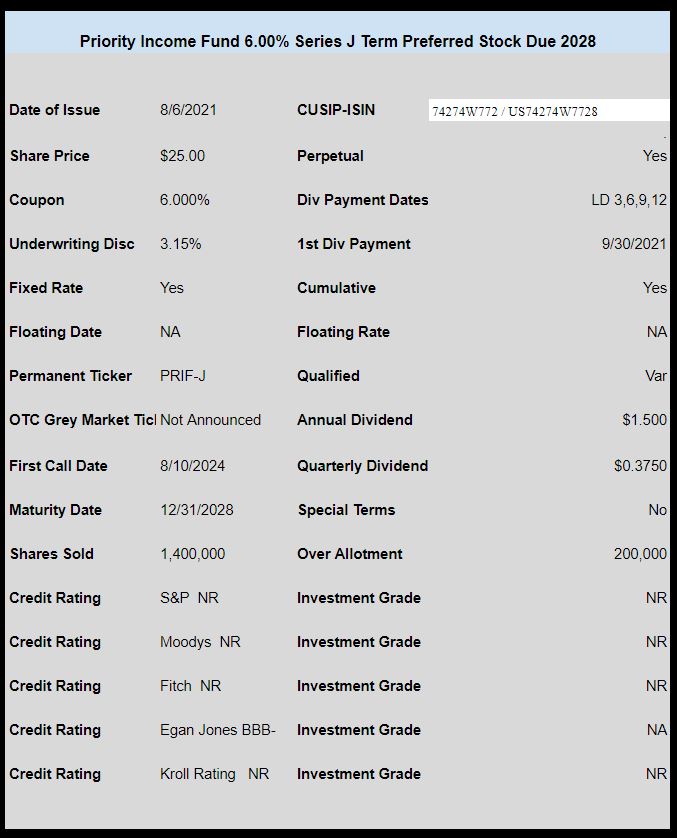 The pricing term sheet can be read here.