Lodging REIT Summit Hotel Properties (INN) has priced their previously announced preferred stock issue.
The issue prices at 5.875% for 4 million shares with another 600,000 available for over allotments.
The issue is cumulative, non qualified and unrated.
The issue will trade immediately under OTC grey market ticker SMTHV–look for this ticker to change in the next day or two.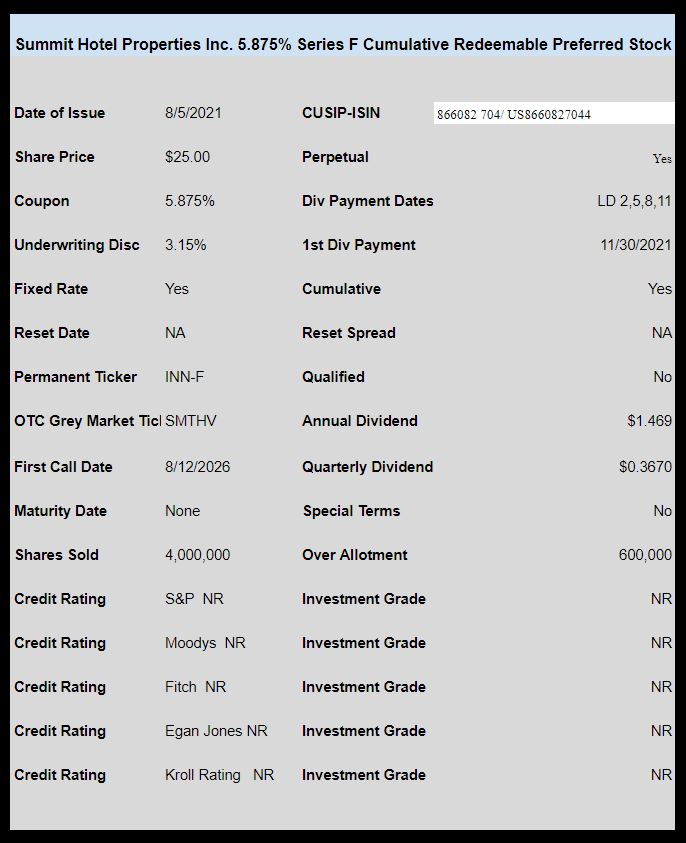 The pricing term sheet can be found here.