Tennessee banker Pinnacle Financial Partners (PNFP) has priced the previously announced preferred stock issue.
The non-cumulative issue comes to market at a coupon of 6.75%. They have sold 4.8 million shares and there are another 720,000 available for over allotment.
For what it is worth the shares are rated BBB+ by Egan Jones and BBB- by Kroll Bond Rating Agency. I am not overly familiar with these rating agencies–and I know that many investors eye their ratings with a bit of suspicion.
This issue will trade on the OTC grey market right away under ticker PNFPB.
It is my intention to try to buy some of this issue under $25–will let it trade a bit and see how it trades. It is NOT my intention to hold it long term.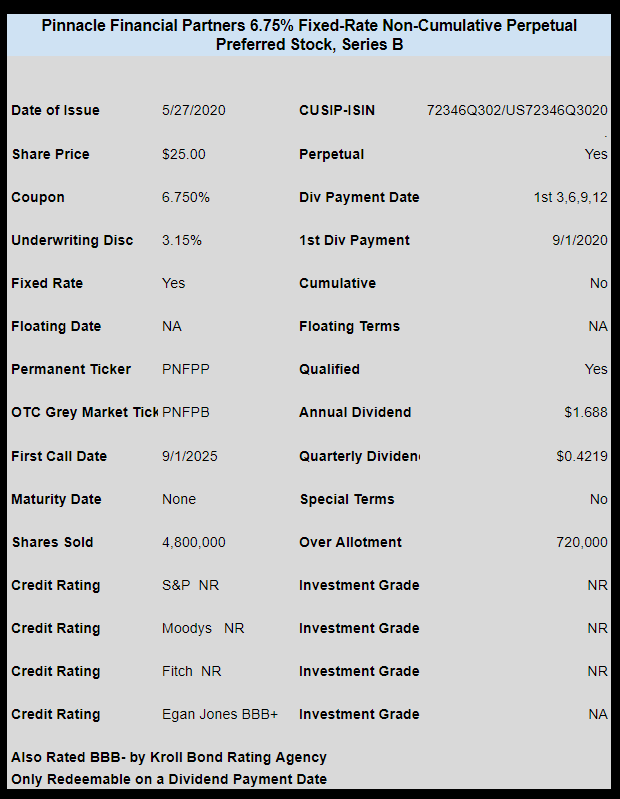 The pricing term sheet can be found here.