PennyMac priced an offering of baby bonds with a coupon of 8.50%.
The offering is a measly 2 million shares. There is a early redemption available to them in 2025 with full maturity in 2028.
The issue will likely not trade for at least 3-4 days but should trade by next week.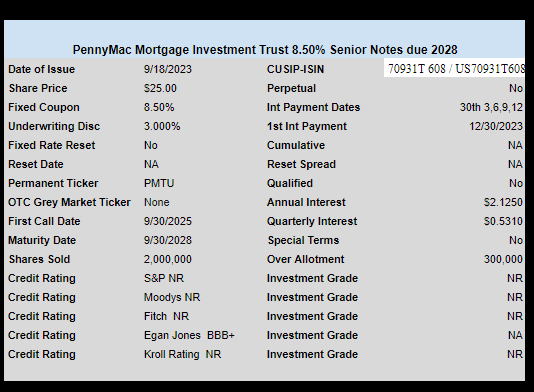 The pricing term sheet is here.