Insurance company PartnerRE (not publicly traded) has priced their previously announced preferred stock.
The company has priced 8 million shares with a coupon of 4.875%. The issue is investment grade with a BBB rating from Standard and Poor's and Baa2 from Moody's.
The issue is non-cumulative, but qualified for preferential tax treatment.
Shares will trade immediately under the temporary OTC grey market ticker PTNPF.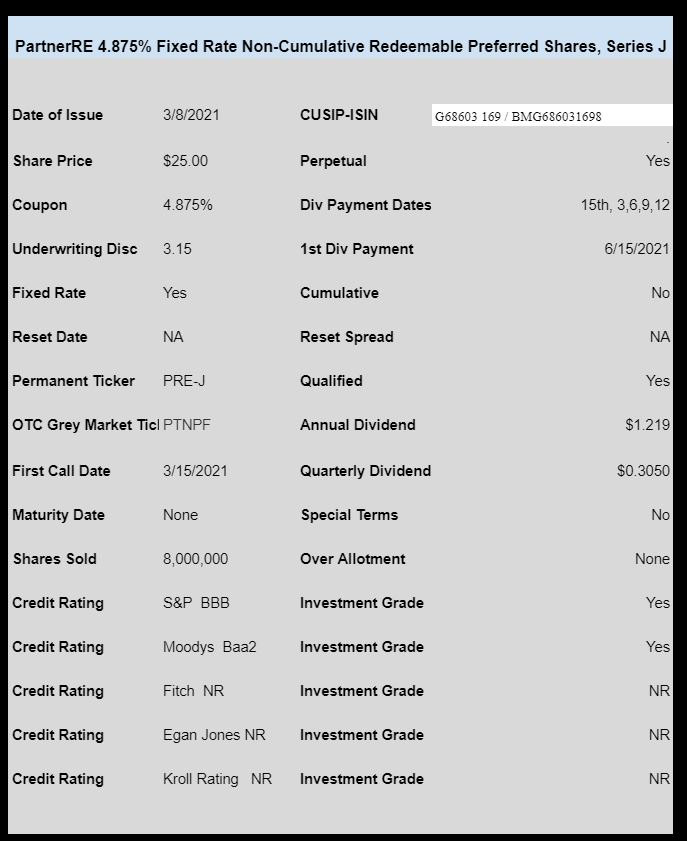 The pricing term sheet can be read here.