Crude oil prices continue to elevate with west Texas crude up more than 10% in the last month—up about $8 barrel. On a year over year basis prices of crude are still down almost 20%.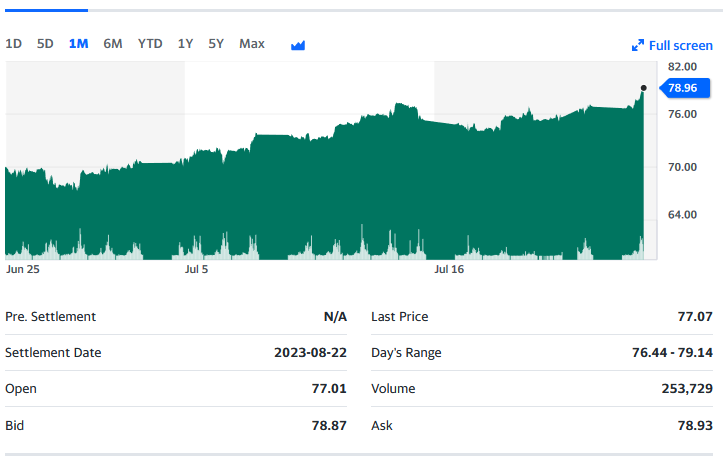 Personally I have noted gasoline prices at the pump are ticking higher by nickels and dimes – which of course is only 1 part of the story.
On an immediately basis the higher crude prices will translate into higher PPI (producer prices) which of course are not consumer prices–BUT they will translate into higher CPI prices eventually.
I am not too worried at this price level, but if we get continual moves higher it could well factor into future interest rate hikes by the Fed and I don't want to see them getting more 'ammo' to help them drive the economy into the ditch.