BDC Newtek Business Services (NEWT) has priced their previously announced baby bond with a coupon of 5.50%.
The issue will trade under ticker NEWTZ (note this ticker has been used before). There will be no OTC grey market trading so if an investor wants the issue prior to exchange trading they will need to call their broker.
The company may redeem their 6.25% NEWTI baby bond issue (per 'use of proceeds' statement) which is currently redeemable. Personally I believe these will be redeemed given the high coupon and the fact that they are selling twice as many of the new baby bonds compared to those outstanding of the NEWTI issue.
The issue is rated BBB+ by Egan Jones.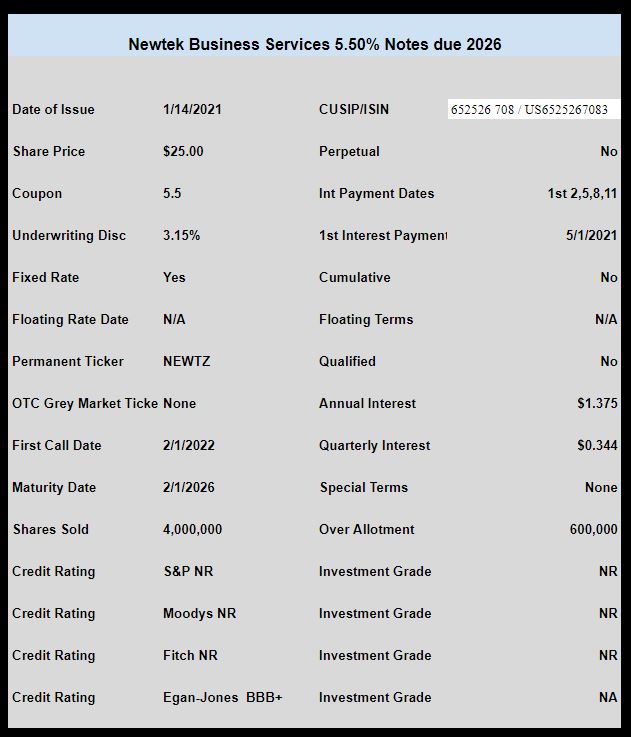 The pricing term sheet can be read here.