UPDATE–this is trading under NRZDP
Mortgage REIT New Residential Investment Corporation (NRZ) has priced their new issue of fixed-rate rest preferred stock.
The issue prices with an initial fixed rate of 7.00% which will 'reset' on 11/15/2026 at the rate of the 5 year treasury plus a spread of 6.223%. The issue will reset every 5 years there after.
This is a large issue with 17 million shares being sold with another 2.55 million available for over allotment.
This issue is unrated, cumulative and non qualified.
The company has 3 other preferreds outstanding–all fixed to floating rate and they can be seen here.
It will begin trading immediately under OTC ticker NRZDV–look for this to change in 3 days.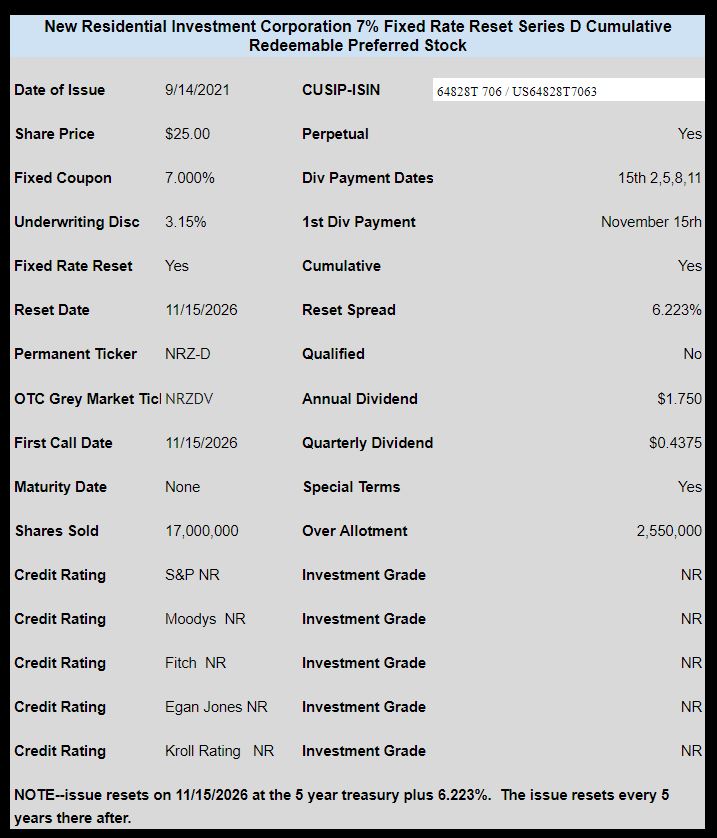 The pricing term sheet can be read here.