The issue is trading on the OTC grey market under ticker CNBOV (as noted by af below)–look for this ticker to change soon.
New Jersey Banker ConnectOne Bancorp (CNOB) has priced a new $25/share reset rate preferred issue.
The company priced 4 million shares (plus 600,000 more for over allotments) at 5.25%. The coupon is set at 5.25% until 9/1/2026 at which point it resets at the 5 year treasury plus a spread of 4.42%. There after the coupon will reset every 5 years.
No OTC ticker has been announced and this issue may begin to trade straightaway on the NASDAQ under ticker CNOBP.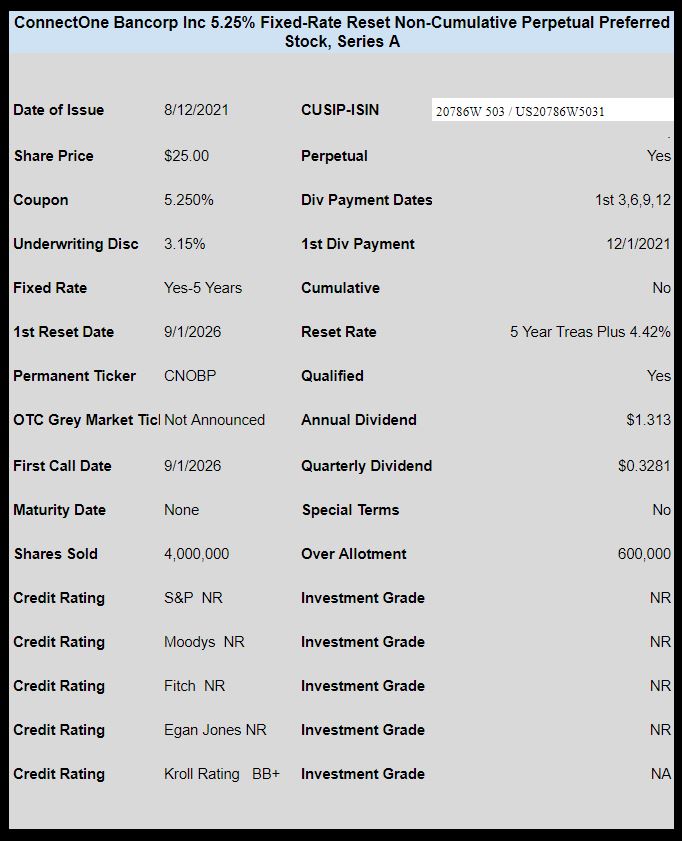 The pricing term sheet can be read here.
The preliminary prospectus can be found here.
TheOtherTim and af have been on this one.