Minnesota banker Bridgewater Bancshares (BWB) has priced a new perpetual preferred share offering.
The issue prices at 5.875% for 2.4 million shares–there is another 360,000 shares for over allotment.
No OTC ticker has been announced at this time and this issue may start trading on NASDAQ at any time.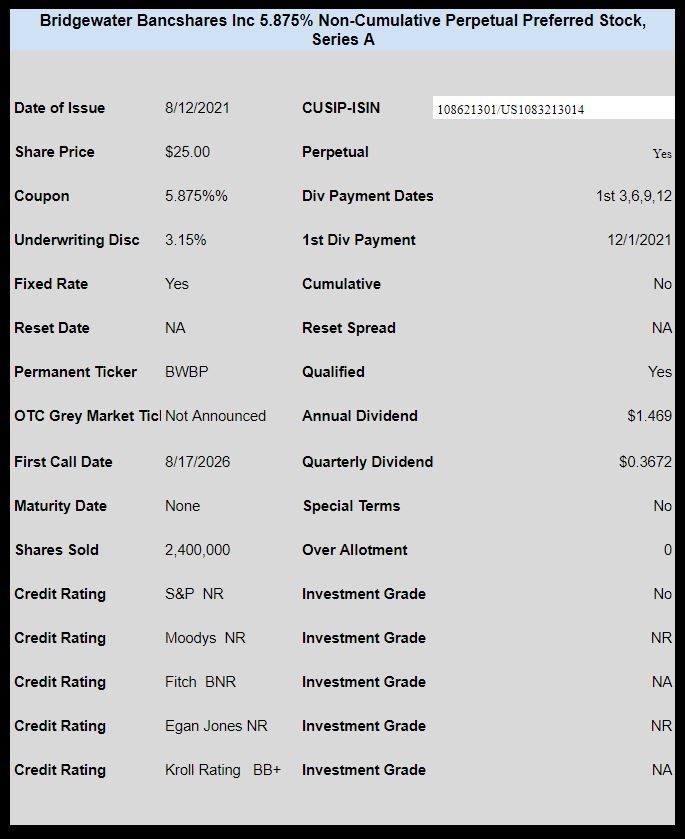 The pricing term sheet is here.
The preliminary prospectus can be read here.
af has been on top of this one.