Morgan Stanley (MS) priced the previously announced preferred stock.
The 40 million share issue prices with a 6.50% coupon. The issue is investment grade.
The issue is non cumulative and qualified for preferential tax treatment.
MS has lots of preferred issues currently outstanding which can be seen here.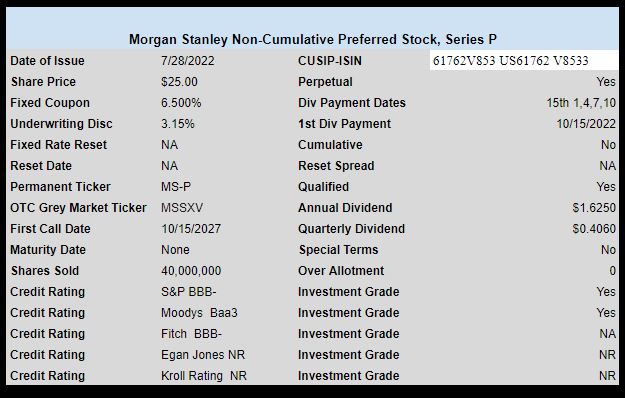 The pricing term sheet can be found here.