Well after a long weekend (at least for some) we are ready to get to going on the investment week.
We will of course have the Biden/Harris inauguration on Wednesday of this week. I don't think there will immediate investing consequences–more of a wait and see for a week or two.
We had a fairly rare loss in the equity markets as the S&P500 fell by about 1.5% as the index closed at 3768 which is down from the close the previous Friday of 3825. Certainly common shares have looked 'tired' lately as the run–up since the Covid bottom has been pretty dramatic–with all the free money sloshing around.
The 10 year treasury stabilized last week awaiting more data. The bond closed at about 1.10% after closing the week before at 1.11%. After the near 20 basis point move the previous week and the resultant relatively minor losses in some preferred shares and baby bonds those shares were able to stabilize and gain a few cents of those losses back.
Last week we had a small gain of 5 cents in the average $25/share baby bond and preferred stock. Investment grade moved 2 cents higher, mREIT preferred shares by 2 cents, shipping by 26 cents (but there are not many of them) and banks moved 2 cents. All in all let's just call it flat on the week.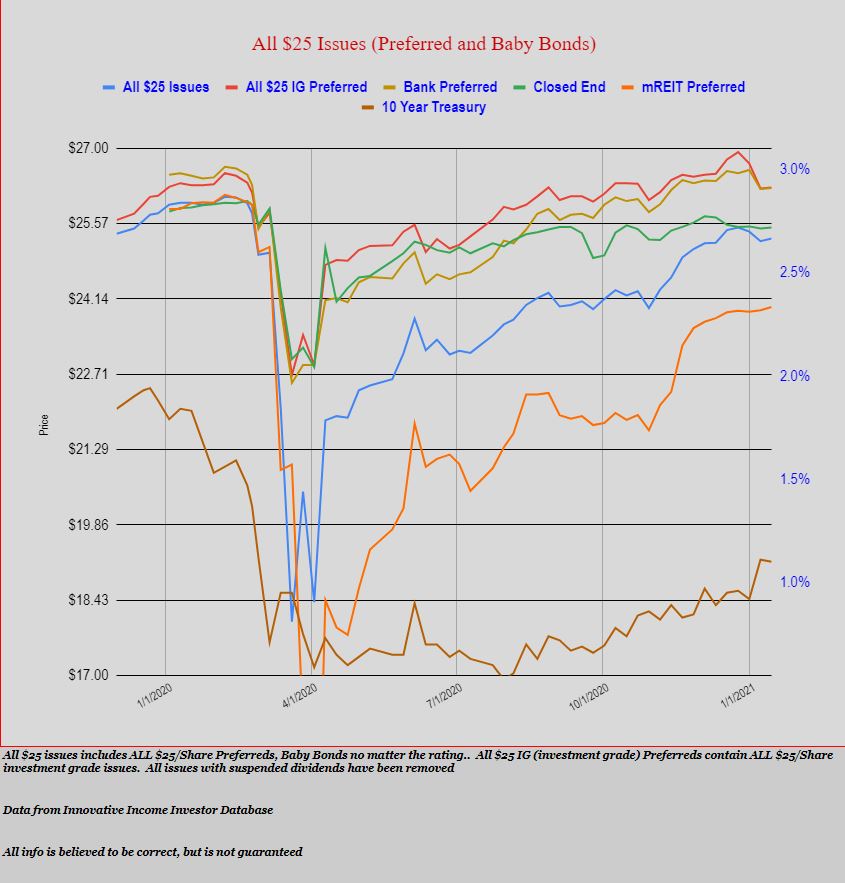 Last week we had a few new income issues priced.
REIT Gladstone Land (Land) priced a 'term' preferred with a meager coupon of 5%. The issue is trading under the OTC grey market ticker of LANPP (ignore OTC ticker in chart below) and closed last week at $25.25—folks love the 'term' preferreds.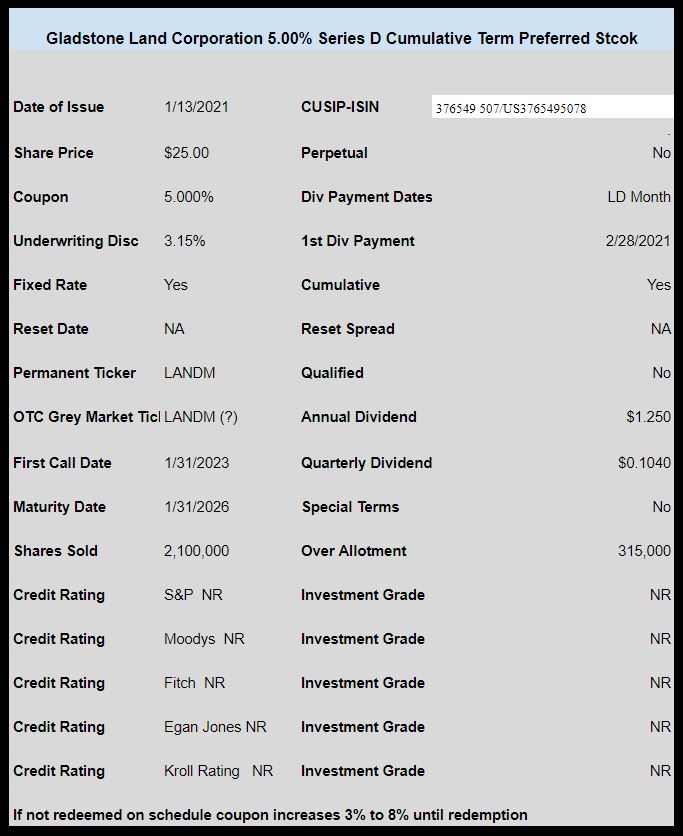 Additionally Brookfield Infrastructure Partners LP (BIP) sold a 5% investment grade perpetual preferred. This will generate a K-1 at tax time. This issue closed at $24.74 last week.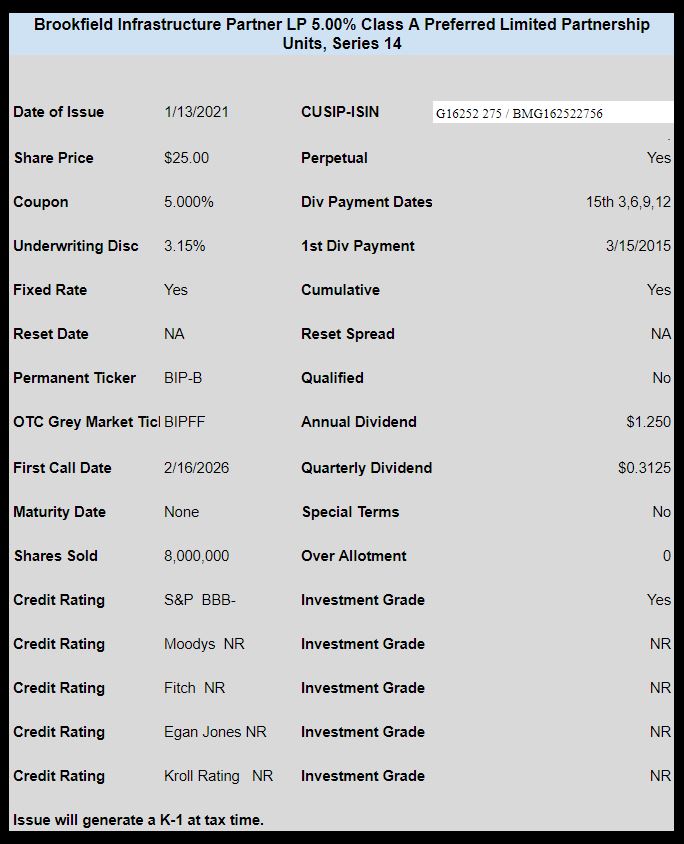 On top of these new issues Franchise Group (FRG) 'reopened' their 7.50% perpetual preferred (FRGAP) by selling around 3 million shares at $25.20. This reopening knocked the shares much lower–from near $26/share prior to the offering to close the week at $24.68.