Futures markets are looking pretty soft this morning with both the DJIA and S&P500 looking down almost 1%. Interest rates are popping a bit with the 10 year treasury yield at 3.89% at this moment (6 a.m. central)–if economic data shows strength this week we may well see the 10 year yield over 4% once again.
Overall last week was a quiet week for equities as the S&P500 fell by 1/4%, although the index was up as much as about 1 1/2% mid week–with the CPI and PPI both being reported in the same week things ended up somewhat 'calm'.
The 10 year treasury yield moved 8 basis points higher on the week to 3.83% from the close the previous Friday. On Friday the yield had hit 3.90% before backing off into the close. Economic numbers continue to be somewhat stronger than anticipated–in particular employment related data is not showing substantial weakness. Time and time again Fed chair Powell has reiterated that he watches the employment numbers closely.
Once again we will have plenty of economic news this coming week. We have the Q4 1st revision of GDP–likely not a market mover. We have FOMC minutes on Wednesday–and while this is old news it almost always moves markets as participants parse every single word. On Friday we have the personal consumption expenditures index (PCE) being released and the Fed chair has indicated that this is his favorite inflation data.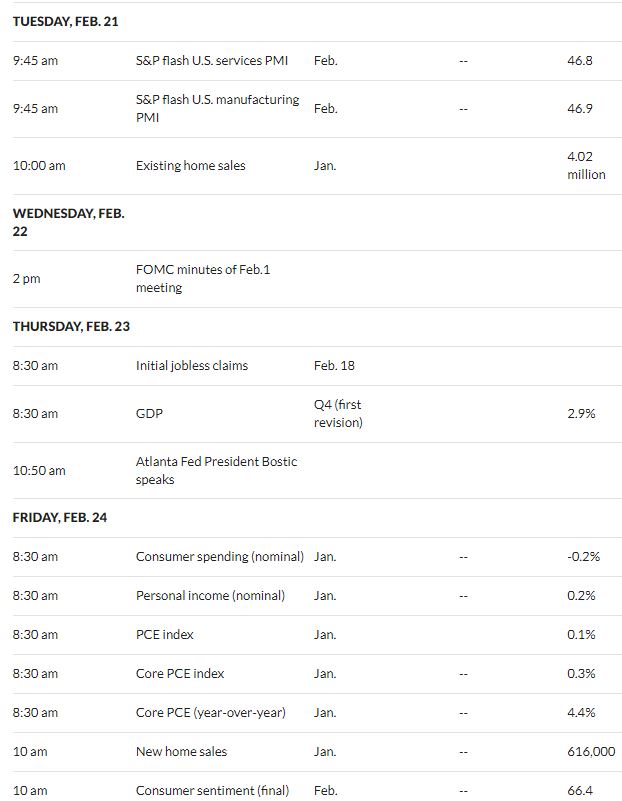 The Federal Reserve balance sheet assets fell by a giant sized $50 billion. Of course it was flat the previous week so a big drop was going to come sooner or later.
The average $25/share preferred stock and baby bond fell by just a bit last week – 3 cents. Investment grade fell by 9 cents with banks off 10 cents. mREITS jumped 18 cents with shippers up 19 cents. So quality issues down and high yield junky issues bouncing.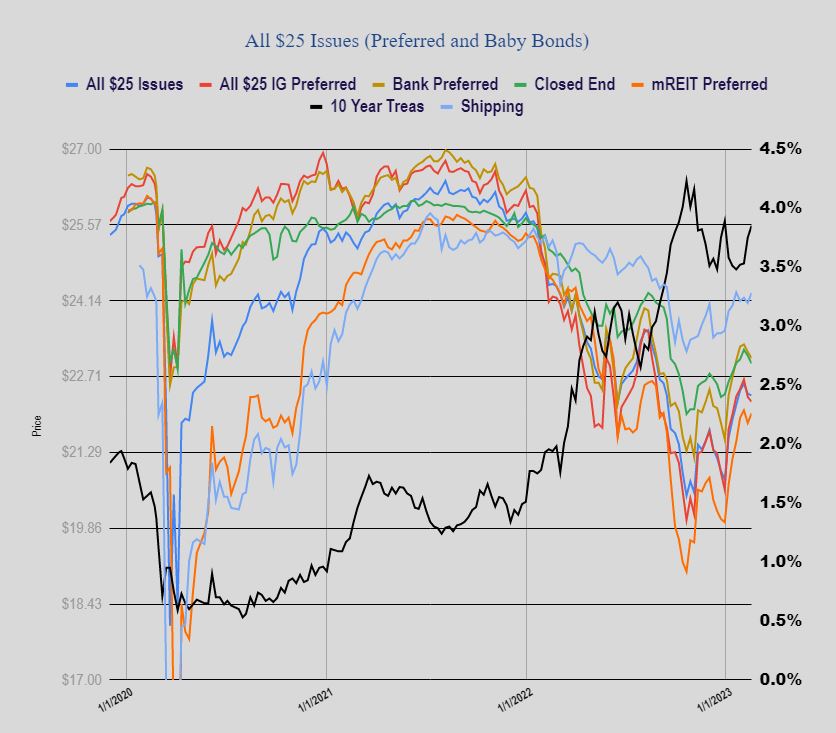 Last week we didn't have any new income issues priced.