Here we go again starting the week on Tuesday instead of on Monday – for the third time in the last month.
Last week the S&P500 rose by 2.7%—another great rally week after climbing 1.4% the previous week. Futures are trading off about 1/4% this morning after Goldman Sachs released soft earnings.
The 10 year treasury closed last week at 3.51% which was 6 basis points lower than the close the previous week. The yield had been as low as 3,43% on Thursday after the release of the Goldilocks Consumer Price Index (CPI). This week we have the producer price index on Wednesday and the forecast is for -.1%–of course a miss of magnitude could move markets substantially. There are many other economic reports this week that generally would not be market moving, but one never knows in the current environment. Interest rates are up 4 basis points this morning at 3.55%.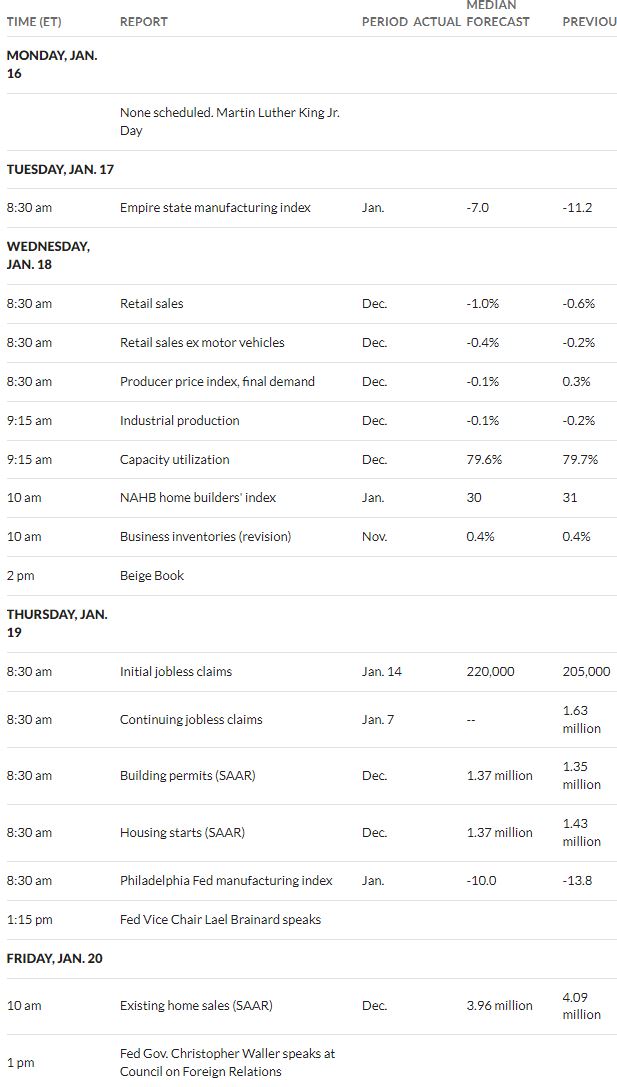 The Fed balance sheet was almost flat last week with assets rising by $1 billion.
Last week the average $25/share preferred and baby bond rose 32 cents which was a nice gain, but compared to the previous week (up 80 cents) was mild. Investment grade issues were up 28 cents, banks up 34 cents, mREIT issues were up 48 cents while CEF issues were only up 17 cents.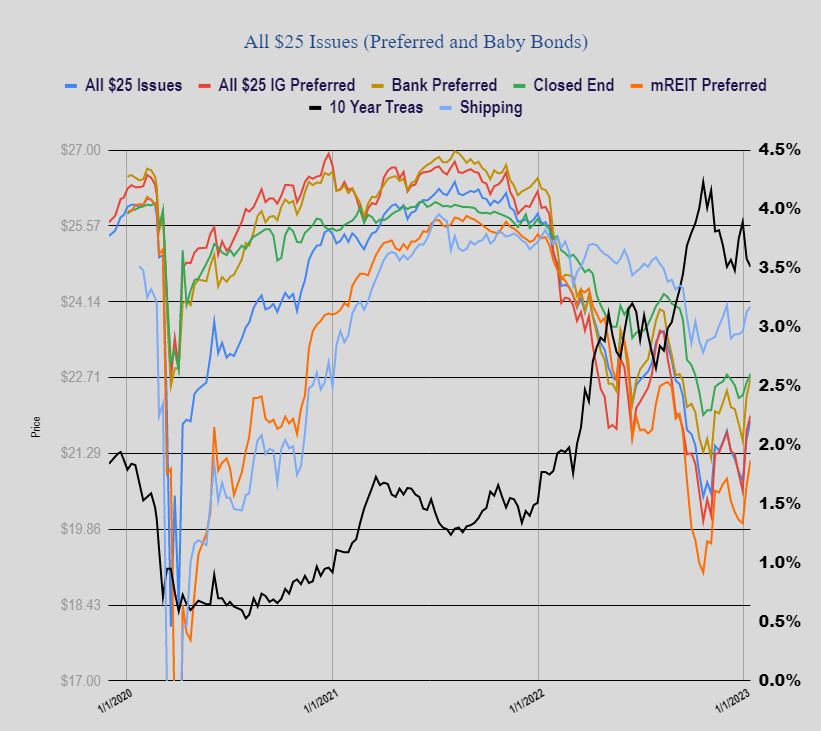 Last week we had 1 new income issue priced. mREIT Redwood Trust (RWT) priced a new fixed-rate-reset issue with a 10% initial coupon. The issue is trading on the OTC grey market under ticker RWTRP (changed from the chart below) and closed last week at $24.93.