The S&P500 traded in a range of 3183 to 3226 and closed near the high at 3221 last week as stock traders and investors continue to drive prices higher.
The 10 year treasury opened at 1.85% before moving as high as 1.95% before closing out the week at 1.92%. The question is can the rate move above 2%? As long as we see a very slow move higher I don't mind seeing rates rise a bit–it will eventually put a stop to these sub 5% issues.
The FED balance sheet grew by a giant $42 billion. With the new QE the balance sheet has now grown $378 billion since 9/4/2019–this is really a giant QE–$90 billion a month.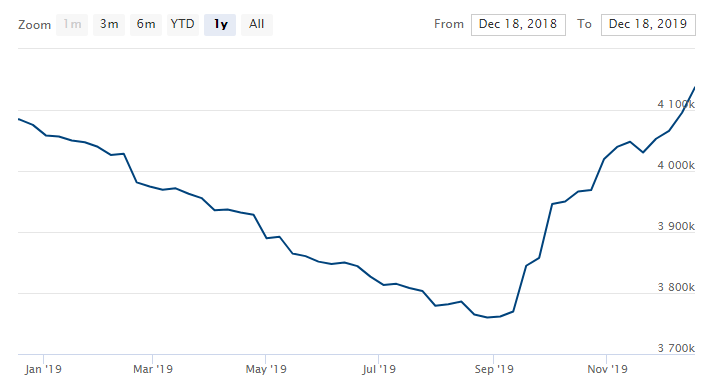 Last week we had just 1 new income issue.
Gabelli Multimedia Trust sold a new 5.125% perpetual preferred which is now trading under OTC ticker GABGP. Shares last traded at $25.35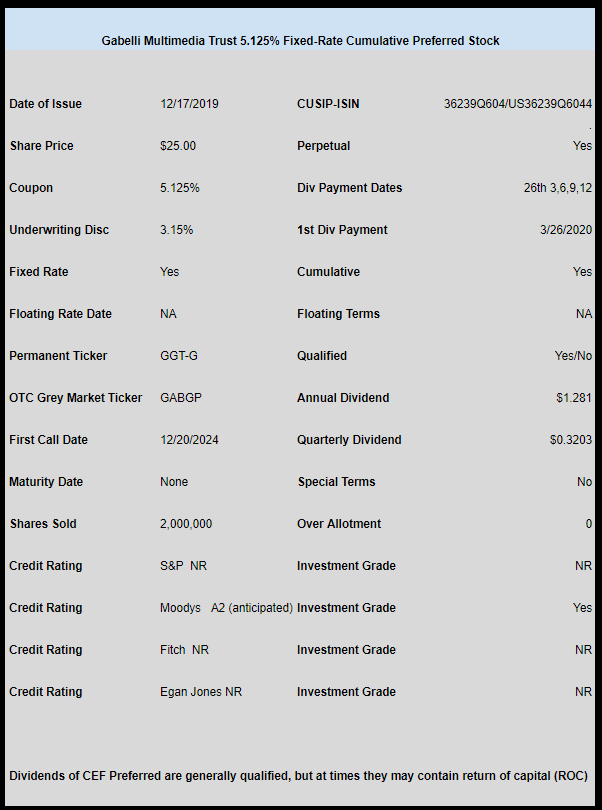 In addition to the Gabelli issue the new 8% foxed-to-floating rate issue from Medallion Bank (a division of Medallion Financial-MFIN) began to trade.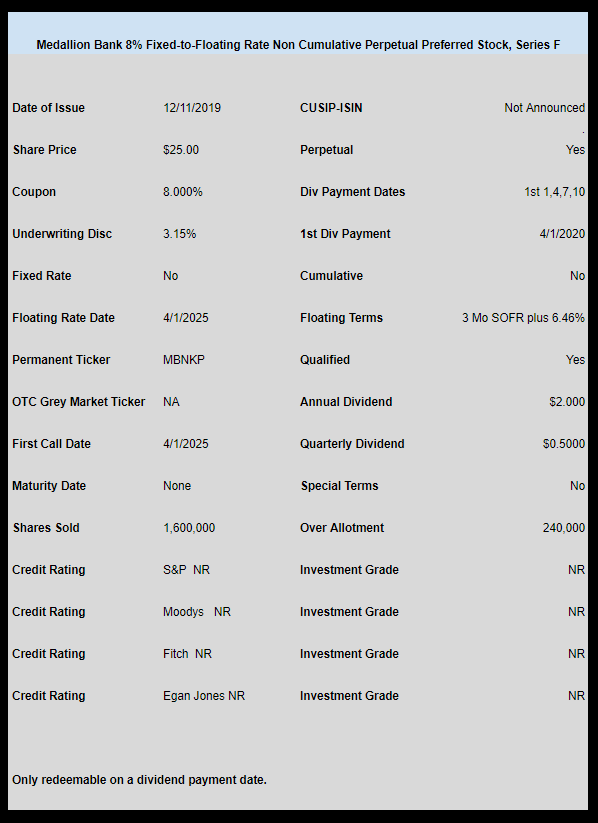 After starting out very weakly early in the week–trading as low as $24.40 the issue got some traction as the week wore on and the share price traded as high as $25/share, before settling back a bit in the $24.90 area.
Disclosure–I bought a 1/2 position at $24.49 and finished the 2nd half at $24.65. I likely will exit this position soon as it was meant only as a 'flip'.