Note that equity markets will close today at 1 p.m. (eastern time) and will not reopen until Wednesday morning, the 5th. Bonds markets will close at 2 p.m.
Last week the S&P500 moved higher by just over 2% to close the week at 4450—essentially at a 52 week high. This is incredible considering we have interest rates that have continued to be pushed higher by the Fed and given that we had a banking crisis just 4 months ago.
The 10 year treasury closed the week at 3.82% which was 8 basis points higher than the close the previous Friday–the close was 6 basis points off the weekly high which was 3.88%. Fed chair Powell continues to yak about possibilities of more rate hikes and economic news continues to show strength in many cases.
The economic news last week continued to show strength–or at least didn't show weakness. 1st time unemployment claims came in way below expectations, while inflation as measured by the personal consumption expenditures was at 3.8% while the core (ex food and energy) was at 4.6% year over year–food prices remain high while energy is down substantially.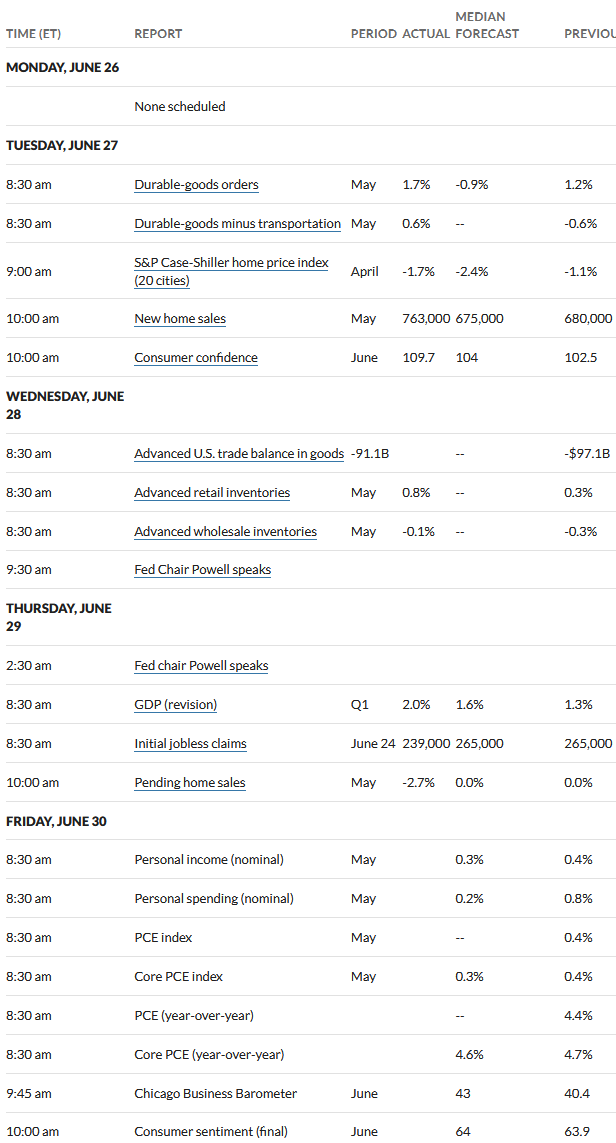 For this week we have a couple pieces of economic news that could move markets.We have the minutes from the FOMC meeting in June–old news but markets generally react. Thursday we have the JOLTs (job openings and labor turnover) and then on Friday we have the very important June employment report.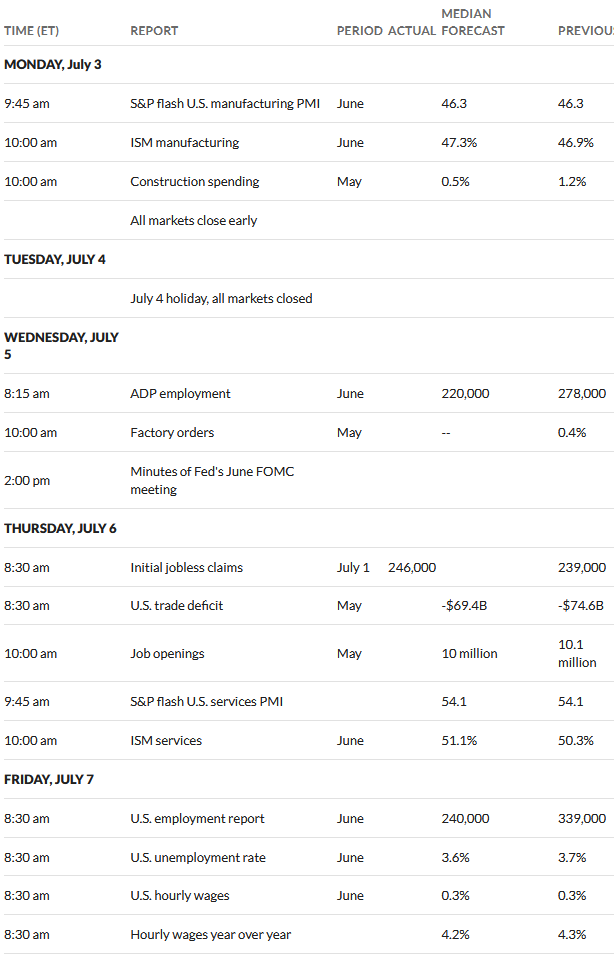 Last week we had $25/share preferred stocks and baby bonds flattish–although investment grade issues have moved lower over the last few weeks. I do not have comparisons to the previous week because of google quote issues the previous 3 weeks, BUT I have fixed the quotes by using my alternative quote source so will have week to week comparisons starting next week.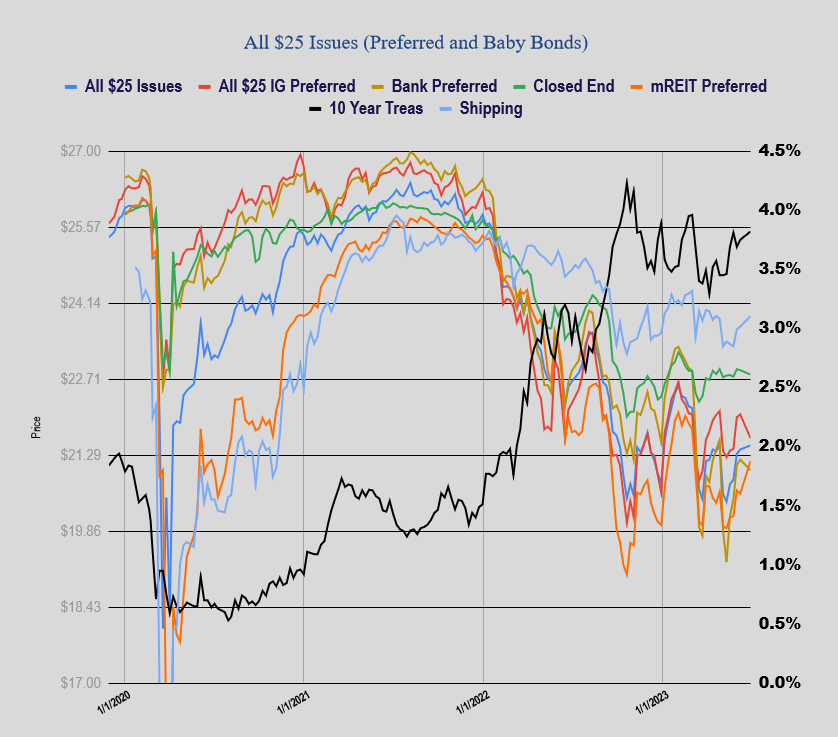 The Fed balance sheet continued to move lower with a drop of $22 billion on the week.
We had no new income issues priced last week.
iMedia, which has a baby bond outstanding, file for chapter 11 last week. The 8.50% baby bond (IMBIL) is now trading at 98 cents.