As everyone knows First Republic (FRC) was seized by the FDIC and sold to JPMorgan over the weekend. Common and preferred shares will go to ZERO. If I held preferred shares I would sell them this morning if there is trading available–they will go to ZERO.
The S&P500 was up on the week–trading in a range of 4049 to 4170 and closing at 4169 on Friday. This is a gain of less than 1% on the week as markets have been focused on the FOMC meeting this week and their Fed fund rate hike decision.
The 10 year treasury yield traded in a range of 3.37% to 3.55% and closed on Friday at 3.45%–right in the middle of the range, which honestly was a fairly tight range. Economic news has remained relatively mixed which has left investors a bit confused–recession coming or not–and when?
This week there is plenty of economic news activity this week–of course the biggest being the FOMC rate hike decision at 1 p.m. (central) on Wednesday, but we also have the April employment report prior to market open on Friday.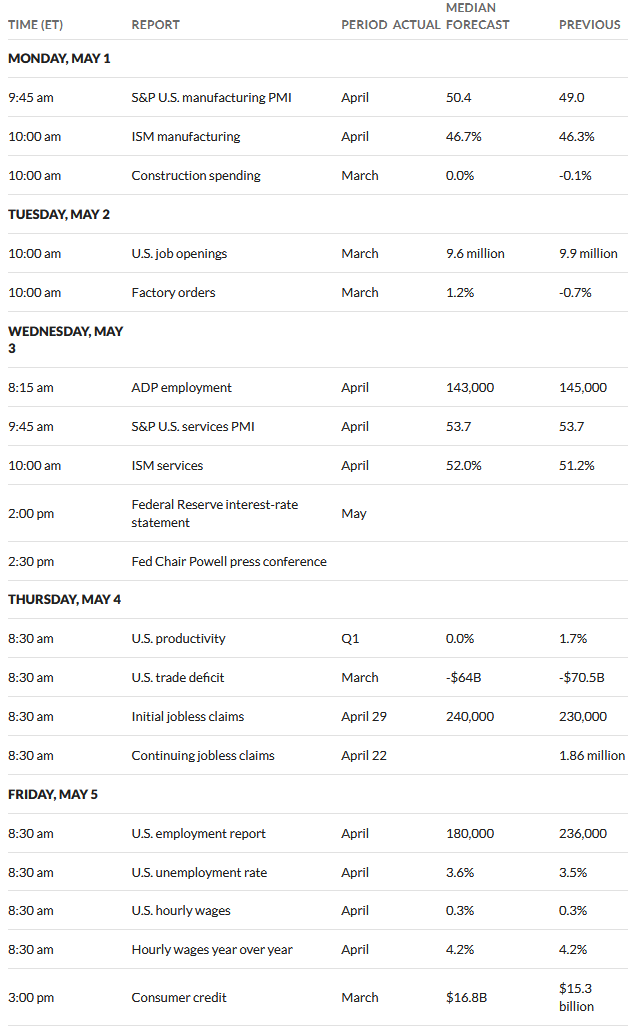 The Federal Reserve balance sheet fell by $32 billion last week. The repayment of loans made for the banking crisis and the ongoing quantitative tightening runoff of maturing assets has brought the balance sheet down $170 billion in the last 7 weeks.
Last week we saw a small jump in the average price of a $25/share preferred stock and baby bond. The average share was up a dime to $21.46. Investment grade issues were up 9 cents, banking preferreds up 18 cents, mREIT preferreds up 20 cents with shippers off 5 cents.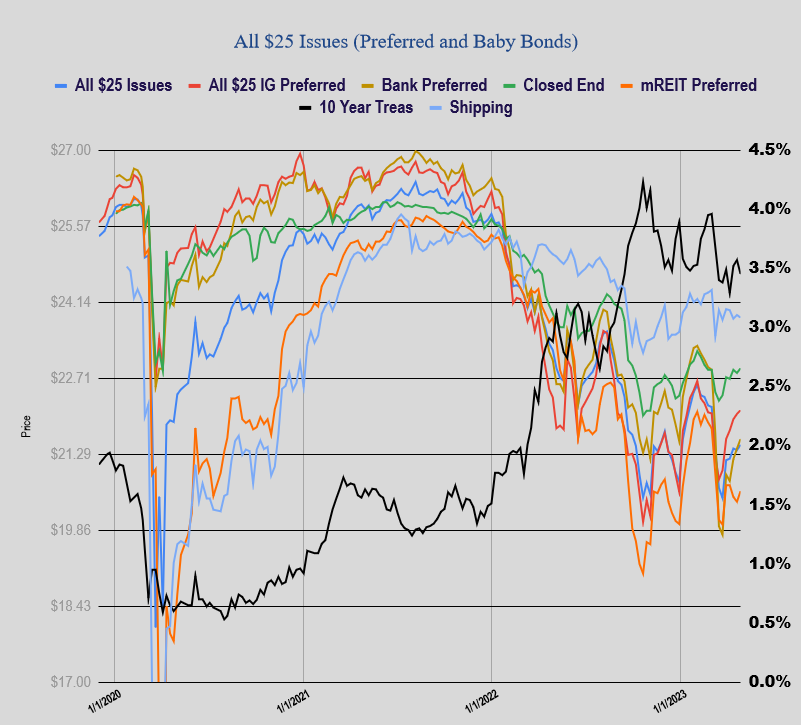 Last week we had no new income issues priced–but we did finally get trading started on the Saratoga Investment 8.50% baby bond (SAZ) which ended last week at $25.13