All in all a decent week for the Standard and Poor's 500 with a gain of 1.6% over the previous Friday close. The range for the weeks was over 4% as we had a couple high importance economic news items – the FOMC rate hike decision and the release of a very strong employment report on Friday. This morning we have the S&P500 futures off about 1%–for what that is worth.
The 10 year treasury yield closed almost where it had closed the previous Friday at 3.53% (versus 3.51% the previous Friday). The strong employment report on Friday kicked yields up by 13 basis points we gave us a rare loss in income issues on Friday. We are starting off the new week with higher rates as the 10 year treasury is up 7 basis points this morning to 3.60%
For the coming week we have few economic reports coming out–one can never tell what will move markets though. Of course we have Fed yakkers–and any one of them can move markets.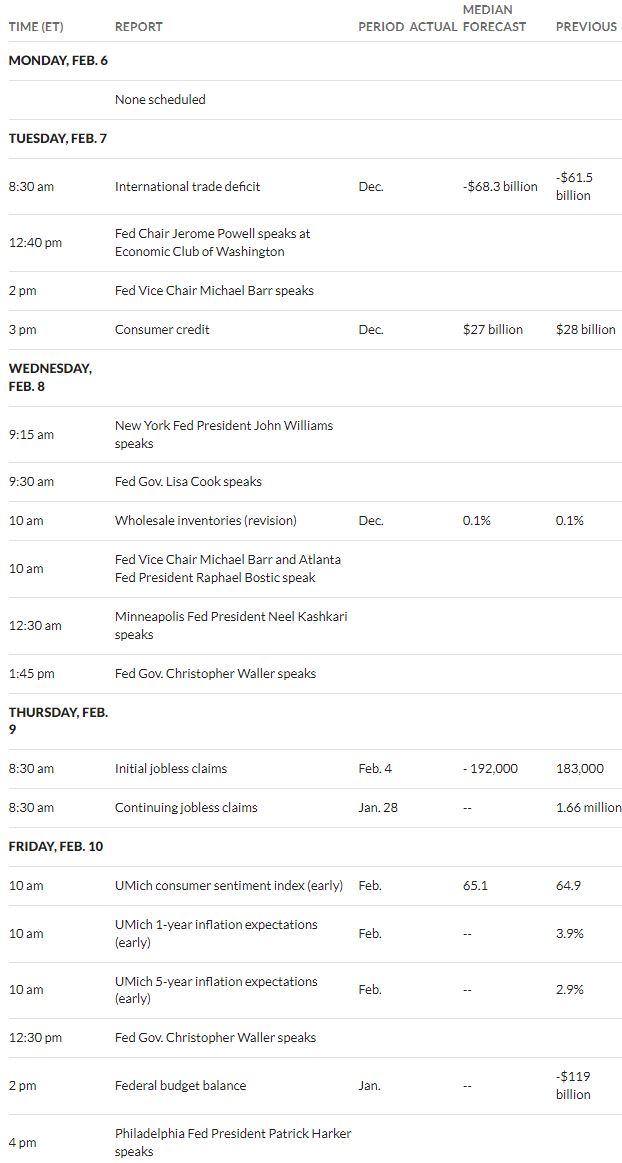 The Federal Reserves balance sheet fell by 37 billion from the previous week–now at $8.433 trillion. So since April when the balance sheet peaked out at $8.965 trillion we are down about 1/2 trillion–another 10-15 years we will have a zero balance sheet–ain't going to ever, ever, ever happen, but if we can get down a trillion or 2 we might have a shot of re-inflating the economy out of the next deep recession.
Last week was a decent week for income issues with the average issue up 13 cents. On Friday we saw a drop of maybe 1% though on the employment report and subsequent levitating of interest rates. Investment grade issues rose 18 cents, banking issues rose 4 cents and mREIT issues were up 14 cents on the week.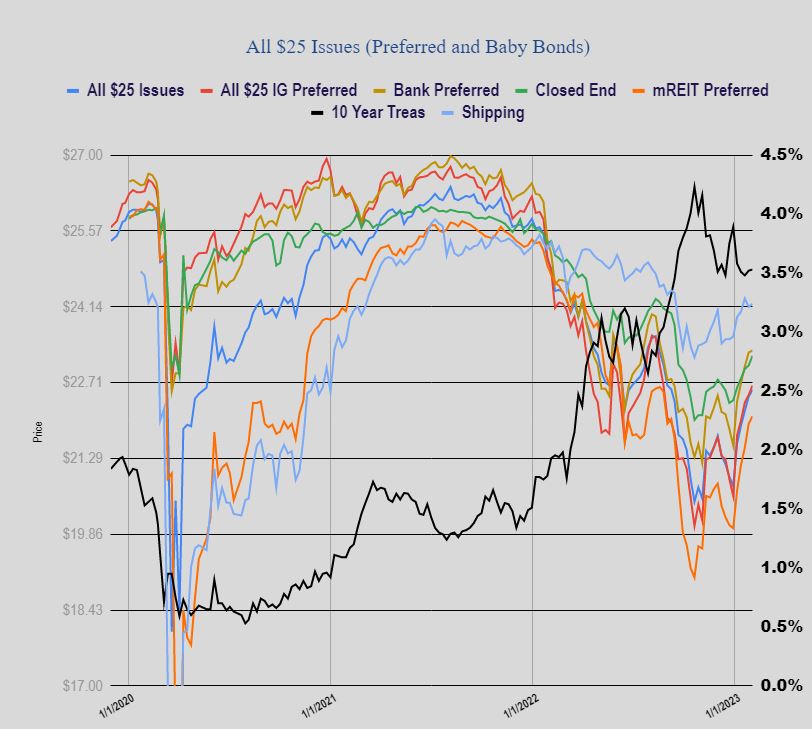 Last week we had one new income issue priced–a fixed-rate reset issue from mREIT Ellington Financial (EFC). The issue is trading on the OTC right now and last priced at $24.58.