So last week the S&P500 moved higher by 3.3% after inflation numbers were released and investors seem to think that 'all is clear".
The 10 year treasury ended last week higher by 1 basis point from the previous Friday–closing at 2.85%. The yield had been as low as 2.67% after the release of the CPI on Wednesday, but obviously could not hold the low yield.
The Federal Reserve Balance Sheet grew by $5 billion–next month the Fed is scheduled to ramp up quantitative tightening to $90 billion/month—double what it has been–this may push interest rates higher–we will have to see what the demand is for their assets (government debt and mortgage backed securities).
The average $25/share preferred stock and baby bond rose by 3 cents last week. Investment grade issues dropped by 4 cents, banking preferreds fell by 4 cents, CEF preferreds rose 13 cents with mREIT preferreds up 5 cents and shippers off 10 cents.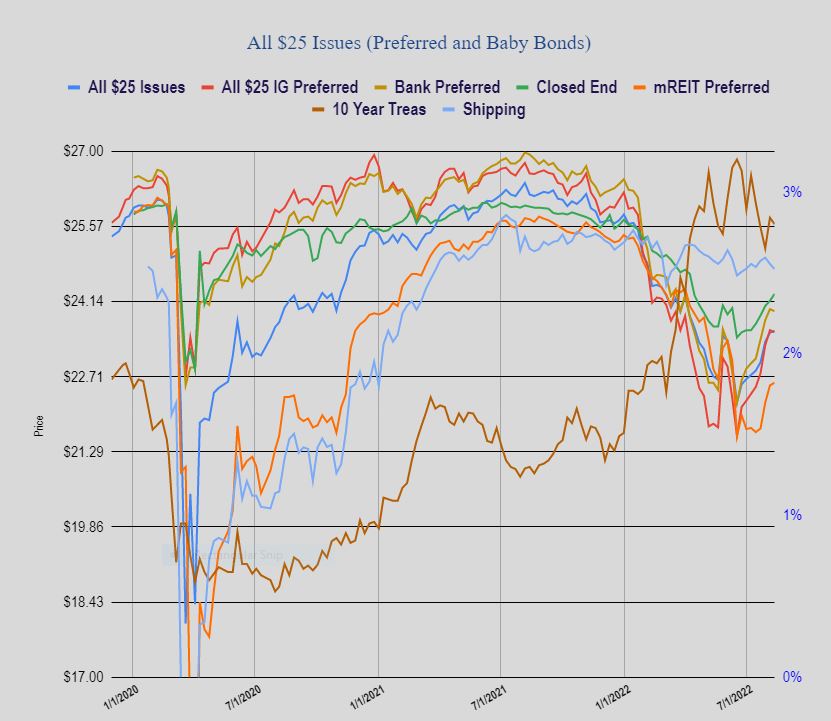 Last week we had 2 new baby bond issues price.
Ford Motor Company (F) price a new issue of baby bonds with a coupon of 6.5%. These are rated just below investment grade.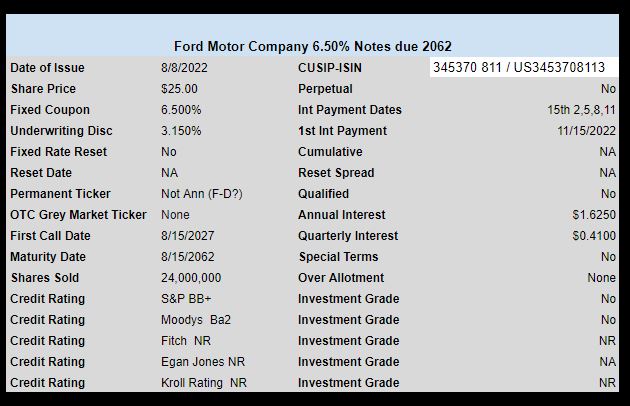 Prudential Financial (PRU) priced a new issue of investment grade baby bonds with a coupon of 5.95%.